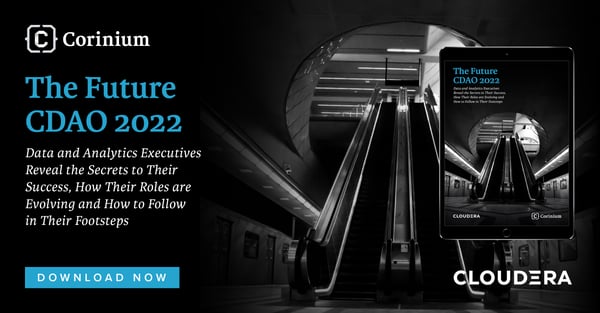 It's time for North America's data and analytics leaders to show what they're made of. Board-level demand for analytics and AI has ballooned amid the
COVID-19 pandemic, while the resources available for these technologies are continuing, overall, to increase.
On top of that, a large majority of enterprises have now achieved a baseline level of data maturity, with abundant stores of information available
to them from multiple sources, waiting to be put to good use.
All this means pressure to deliver results is rising, and we will see data leaders called upon to flex their muscles and show tangible business outcomes for their enterprises.

More than a third of the data leaders we spoke to for this research said increasing profits was the most important business driver behind their companies' investments in data this year, while a quarter said the main goal was either to cut costs or maintain competitiveness.
To achieve their aims, enterprises are turning to a range of emerging data tools and technologies, each varying depending on the specific needs of the sectors they work in.

In banking and financial services, for example, 55% of respondents report that they are poised to invest in modernizing their data and analytics platforms, a sign that the sector sees value in making it easier and faster to generate advanced analytics and further democratize data.
Despite the increasing pressure to perform, though, more than half said they are struggling to deliver business outcomes fast enough, while just under half are having trouble moving ideas into production.
And as datasets and algorithms become ever larger and more complex, another major hurdle facing enterprises is complying with, and anticipating, regulations.
This report will cover emerging trends in data across five key sectors–telecoms, retail, manufacturing, insurance, and financial services and banking–while benchmarking the current level of data maturity in each one.
And as it outlines the major challenges facing enterprises, it will draw on expert commentary to highlight how data leaders plan to overcome these and deliver tangible business results.