Leaders underestimate and underutilize the collective power of their workforce.

The way that we support business teams' interaction with data teams will mean the difference between unlocking the huge value that is promised or leaving huge investments under-utilised and wasted. Data itself has no value without the right questions. Business Intelligence tools alone don't drive strategic insights

Team ways of working need to embed thinking techniques that will help them leverage cross-functional insights to proactively adapt with rapid market changes.

This way of working should not be seen only by the top management team, but rather to teams throughout the organization. By engaging management at all levels, leadership can drive better impact now and in the future to:

Evolve business models in increasingly competitive markets
Harness collective intelligence to prevent future loss
Increase agility company-wide to compete with industry disruptors
These teams are creating value through everyday interactions by challenging assumptions and provoking alternative thinking. They're asking the right questions to lead to meaningful change and creating a safe environment to draw out ideas and discovery.

The winning skill of teams moving into the information age will be the ability to bring valuable questions to the forefront to drive growth in changing markets.

They will be able to encourage members of various departments to collaborate for shared outcomes, and develop the right questions to reduce the actionable-insights gap.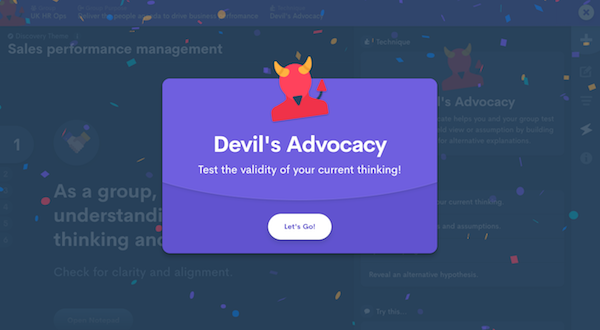 Retail Example

Business leaders are overwhelmed with data and analytics, complicating the decision-making process. In other words, they have to move from trawler fishing - trying to find some value in the large data sets that they had available to them, towards spear fishing - asking the questions to data that was going to drive immediate value.

Self serve analytics work for some, but frontline business teams are intimidated by the analytics tools at their disposal reverting to sending reports back and forth!

Connectworxs immediately improved collaboration across dispersed teams to interact more effectively around key business themes. Here, business and analytics teams were working together and driving the insights needed to adapt in a rapidly changing industry. Together discovering new insights by combining previously uncombined data sets.

Connectworxs is a tool that unlocks collective intelligence to drive smarter business decisions.


By Graham Hogg.

Originally published here.