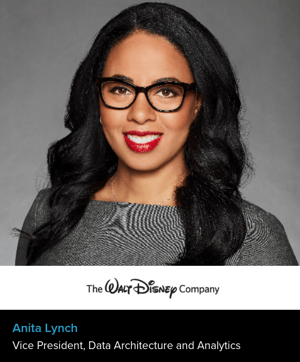 What would you say most motivates you to do what you do?

When I first fell in love with technology I was 7 years old learning to code my own computer games. I found joy in the creativity of problem solving and pattern recognition. Today I'm still motivated by that joy, but now it's about finding a meaningful problem to solve. For example, by connecting people and ideas to start or improve a business. From there it's exciting to leverage data to discover real opportunities, build the data infrastructure to test and scale, then develop the systems and tools to execute the best option.

What led you to your current role?

I started out as a full stack web app developer. I decided to pursue my MBA to understand how to better leverage tech to drive strategy and ultimately make business ventures successful. Data and analytics quickly became the nexus of this for me while working in management consulting, e-commerce and digital media.

Did you have any key mentors or people who deeply influenced you, can you tell us about them?

Yes, I've been fortunate to have mentors all along the way. The key is finding mentors who can inspire you to find the opportunity in the challenges you're
facing.

Can you describe to us a current project/transformation you are working on?

Leadership at this point in my career is really about setting the technical data strategy and guiding businesses in the decisions that will lead to becoming a data competitor.

What has this project taught you?

I'm learning a lot about the entrepreneurial mindset and what it means to experiment to learn. It's also important to keep it simple. The simpler data solutions have higher end user adoption.

What excites you most about the future?

Data is now one of the core areas that companies are investing in and at the heart of nearly every strategic initiative. I'm most excited about the potential for value creation. In any size organization, the value of leadership in data management is helping good people get better by informing their decisions so they become smarter and more impactful.

If you could give 1 piece of advice to someone looking to start a career in data & analytics, what would it be?

Engineers learn to break down a complex problem into its more easily addressable components.

Entrepreneurs learn that with ownership comes accountability and risk.

Anticipate that you may face obstacles and roadblocks but do not remain stagnated.
Continue to ideate, test, fail and try something new until you succeed.