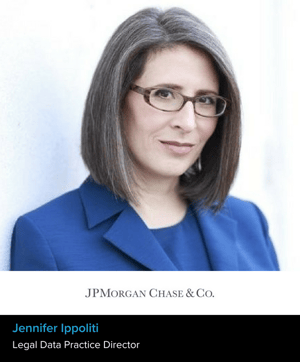 What would you say most motivates you to do what you do?

I get great satisfaction from delivering solutions that enable data-driven decision making and allow people to work better/smarter/faster.

What led you to your current role?

Looking back at my career, I realize that I have always gravitated toward roles where I get to bring structure and order to a chaotic environment - and that goes all the way back to tween babysitting gigs!

Did you have any key mentors or people who deeply influenced you, can you tell us about them?

Several of the female senior leaders at JPMC who I have had the privilege to learn from come to mind. They are at the top of their respective games, and each one shows up every day with a degree of focus, drive, determination, humor, and relentless pursuit of excellence that makes it impossible not to be inspired by them.

What excites you most about the future?

I'm seeing a commoditization of AI and machine learning which is making it possible to bring these capabilities to bear on a whole new spectrum of business problems with a less stratospheric investment of resources. Even just within my current scope of Legal technology, the possibilities for insight and efficiency are boundless!

If you could give 1 piece of advice to someone looking to start a career in data & analytics, what would it be?

Don't think that you can't make an impact without a degree in math or engineering. A wide and diverse set of skills are needed to connect emerging technologies with the business problems they can solve, and deliver real, practical solutions to users.