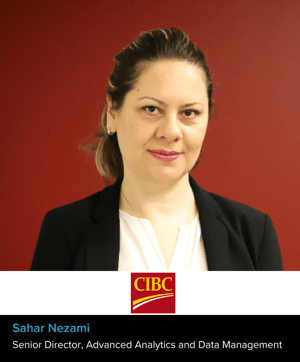 What would you say most motivates you to do what you do?

As a practitioner; the thrill of discovery when insights start to emerge from the data excites and motivates me.
As an analytics leader; learning alongside my team, navigating them towards the ultimate business objective, and influencing corporate decisions are all big motivations

What led you to your current role?

Working for a big bank, especially starting from the extremely data-rich credit cards business allowed me and my teams to leverage data and analytics in almost all of our strategic, product, and pricing decisions and assessments. I held leadership roles both in and out of analytics teams, but always leveraged the power of data no matter where I was.

Did you have any key mentors or people who deeply influenced you, can you tell us about them?

All of my earlier managers and colleagues played a key role in giving me an appreciation of data, balanced with an objective-driven and holistic approach to analytics.
I learned early on that while data analytics adds great value to the decision process, it is one of many inputs that shape our strategy and influence our reasoning.

Can you describe to us a current project/transformation you are working on?

My current focus is twofold; first, formulating practical ways to apply established advanced analytics techniques to audit and assurance use cases and second, to create a framework and best practices for the assessment and audit of advanced analytics and data management in other parts of the organization

What has this project taught you?

It has taught me that even the most experienced of us will learn something new every day that we work with other partners and data scientists. It has also reinforced the value of proper design, documentation, and explainability of complex analytics projects, since as an assurance function we need to be able to assess the performance and reliability of analytics, models, and the underlying data

What excites you most about the future?

What excites me the most about the future is the wide interest I see from multiple disciplines in analytics and data science. It is no longer just the arena for programmers or statisticians. Engineers, medical professionals, design specialists, etc. are all getting into this field and are all greatly needed, thinking of what Artificial Intelligence will and is able to bring to us, I am excited to see the influence of sociologists, psychologists, industrial engineers, and other scientists in shaping the future alongside data scientists.

If you could give 1 piece of advice to someone looking to start a career in data & analytics, what would it be?

Data is an asset and a yet untapped treasure. Analytics methods and models are tools for mining and creating a product from that data. Never lose sight of the fact that our work is to create a product that should serve a purpose, help answer a question, inform and influence decisions, etc.
You don't have to be a data scientist to do that, you should strive to be the best you can be in any profession by leveraging data analytics. You could be the one developing it or you could be partnering with data scientists to achieve that goal.