Data and Analytics Hiring Headwinds Remain in Australia, New Zealand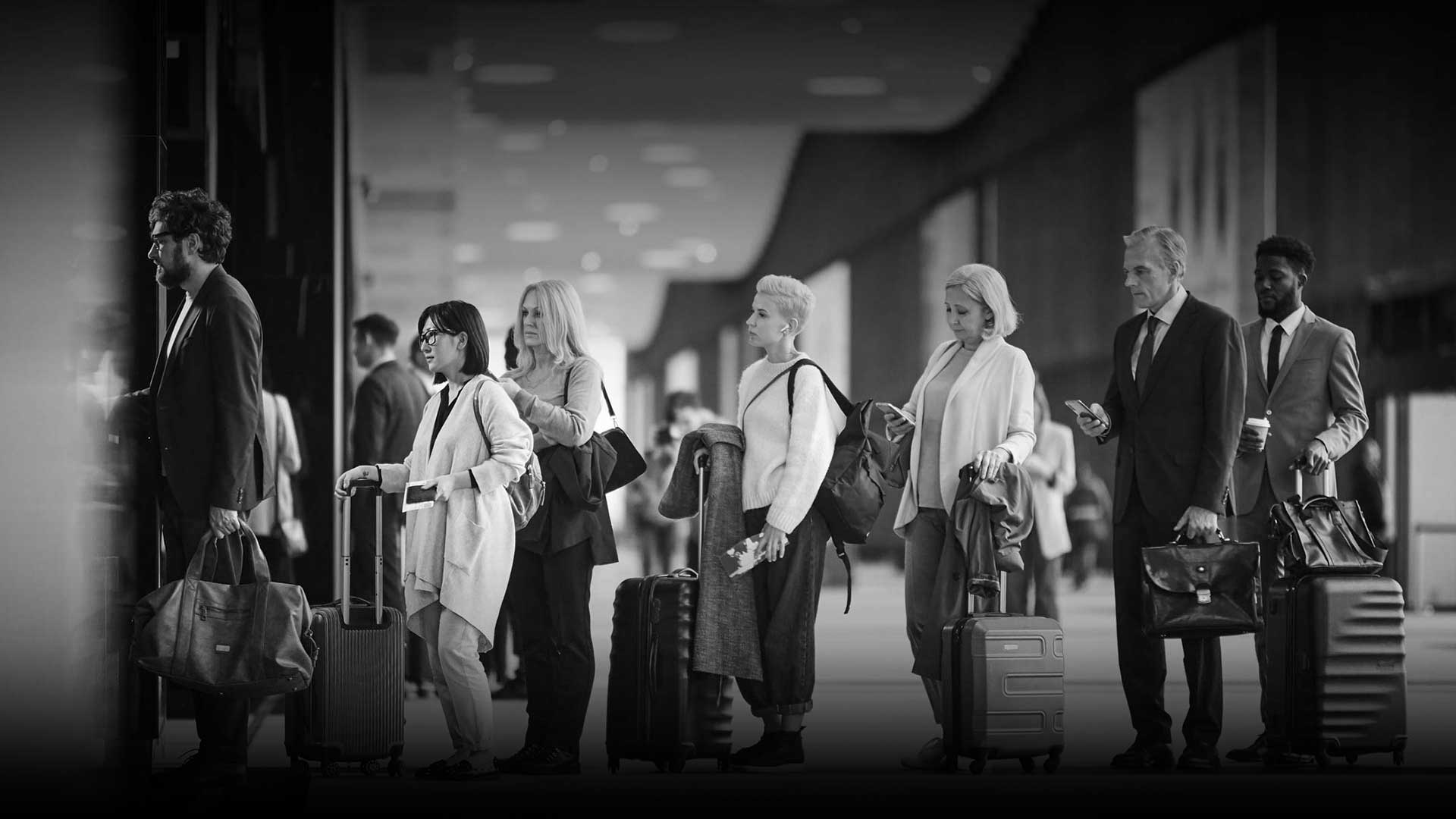 Australian and New Zealand data leaders expect to see their teams grow in the next 12 months, but a considerable lack of confidence around hiring prevails
The challenge of finding and retaining talent is a common topic of discussion in the technology industries, and it's no different in data and analytics.
From our recent research in the State of Data and Analytics, Australia and New Zealand, 2022 report, 42% of 150 surveyed data and analytics leaders say they find it either 'somewhat challenging' or 'very challenging' to hire and retain people with the right data skills.
About 57% of those surveyed feel a little more confident, saying they either 'only have a few issues in hiring and retaining people with the right data skills' or have 'no issues' in hiring or retaining good data staff. Just over 1% say they aren't hiring and therefore are uncertain.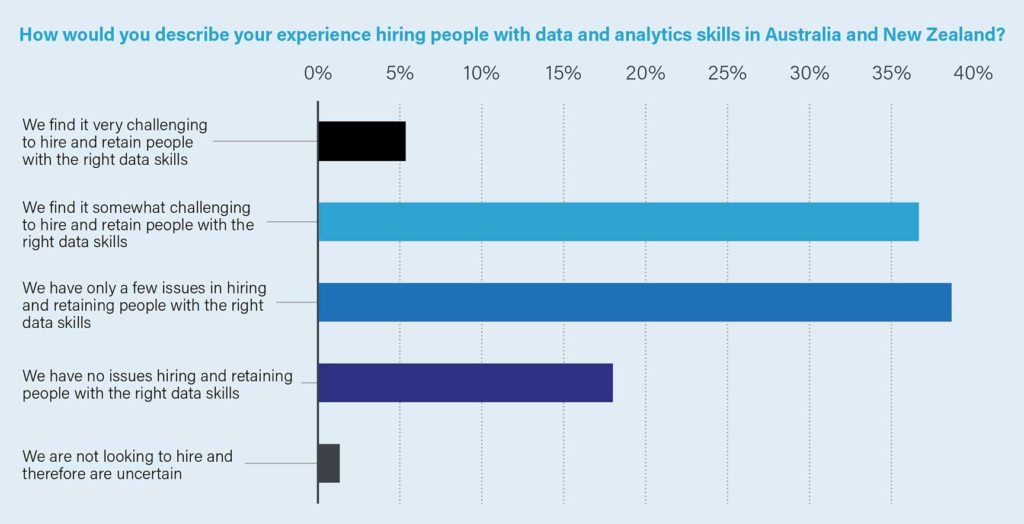 Data from our survey, conducted earlier in 2022, suggests something of a mixed bag on hiring challenges, with slightly more respondents indicating this is less of a challenge than those that do.
Coca-Cola Europacific Partners' Director of Data and Analytics for Australia, Pacific and Indonesia, Rafaela Salzer, says her recent hiring experience has neither been awful nor particularly easy.
"I'm hiring a data governance person and a data science person," she says. "The number of applications hasn't been great, but it certainly hasn't been as awful as I thought it would be. We had a good number of applications for each and were able to hire highly qualified individuals fitting the job description and our company culture."
In New Zealand, Bank of New Zealand General Manager, Data, Anna Tarasoff says there is an opportunity to grow the size of the data and analytics talent pool.
"Finding skilled people is still a challenge because of the lack of new entrants into the New Zealand data and analytics market," she says.
"We have a good pool of talent in New Zealand, but they are in high demand. However, we have an opportunity to increase the size of the data and analytics talent pool by running graduate programmes and by building capability in talented people who want to pivot their career towards data and analytics. There are many people who are interested and passionate about data.
"It is also an opportunity for businesses and government to work together on training programmes for our up-and-coming data and analytics professionals and constructively solve the challenge."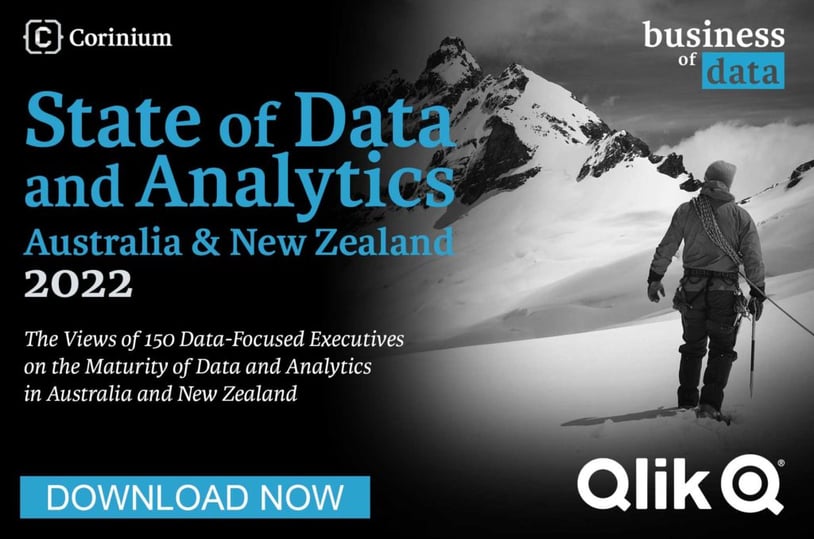 Joe DosSantos, Chief Data and Analytics Officer for cloud data platform provider Qlik, is also hiring. He says in cases where recruitment headwinds prevail, building a multi-skilled team around a solid analytics base is key.
"In discussing hiring challenges, we tend to focus on a shortage of data science and data engineering. Those shortages are real, but I think people often try to create an analytics team that is 100% comprised of those roles, and that's a recipe for disaster," he says.
"It's a team sport and you need to combine people who have visualisation skills and data governance skills and process skills as well as other kinds of people. 
"There is a lot of value that you can create with people from those other skill areas while you're trying to build maturity in your analytics department. Today, most organisations wouldn't know what to do with 10 data scientists even if they found them. 
"We need to first think about making meaningful data available to solve real-life problems, then the sophistication of your analytics team will improve."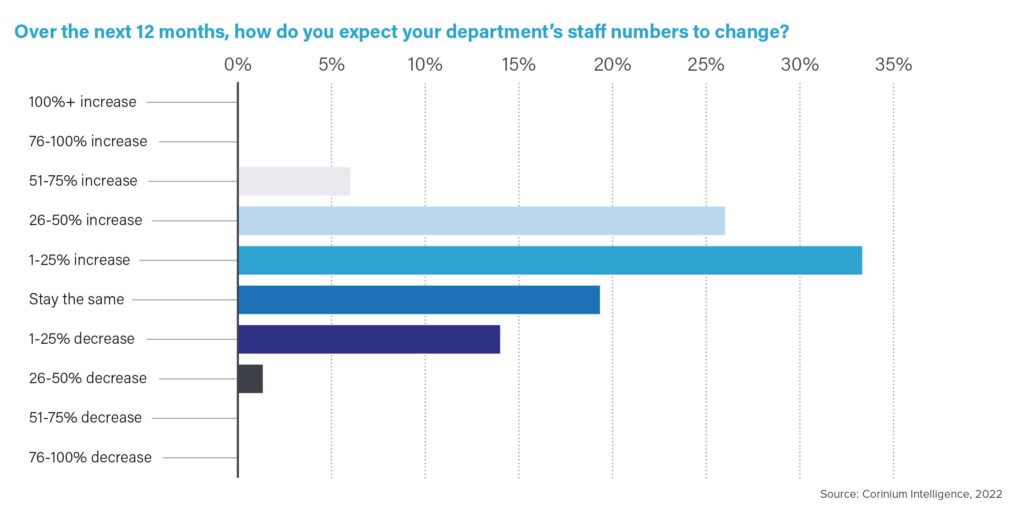 In our State of Data and Analytics Australia and New Zealand, 2022 report, we also asked our data leader survey group a few questions about their expectations for the next 12 months and beyond.
In terms of staffing, we asked how data leaders expect their department's staff numbers to change over the next 12 months.
Data leaders expecting to see their teams grow made up just over 65% of those surveyed. About 19% expect their department's headcount will stay the same, while 15% expect to see a decrease.