GeoScience Australia Unveils Digital Atlas for Interactive Data Visualisation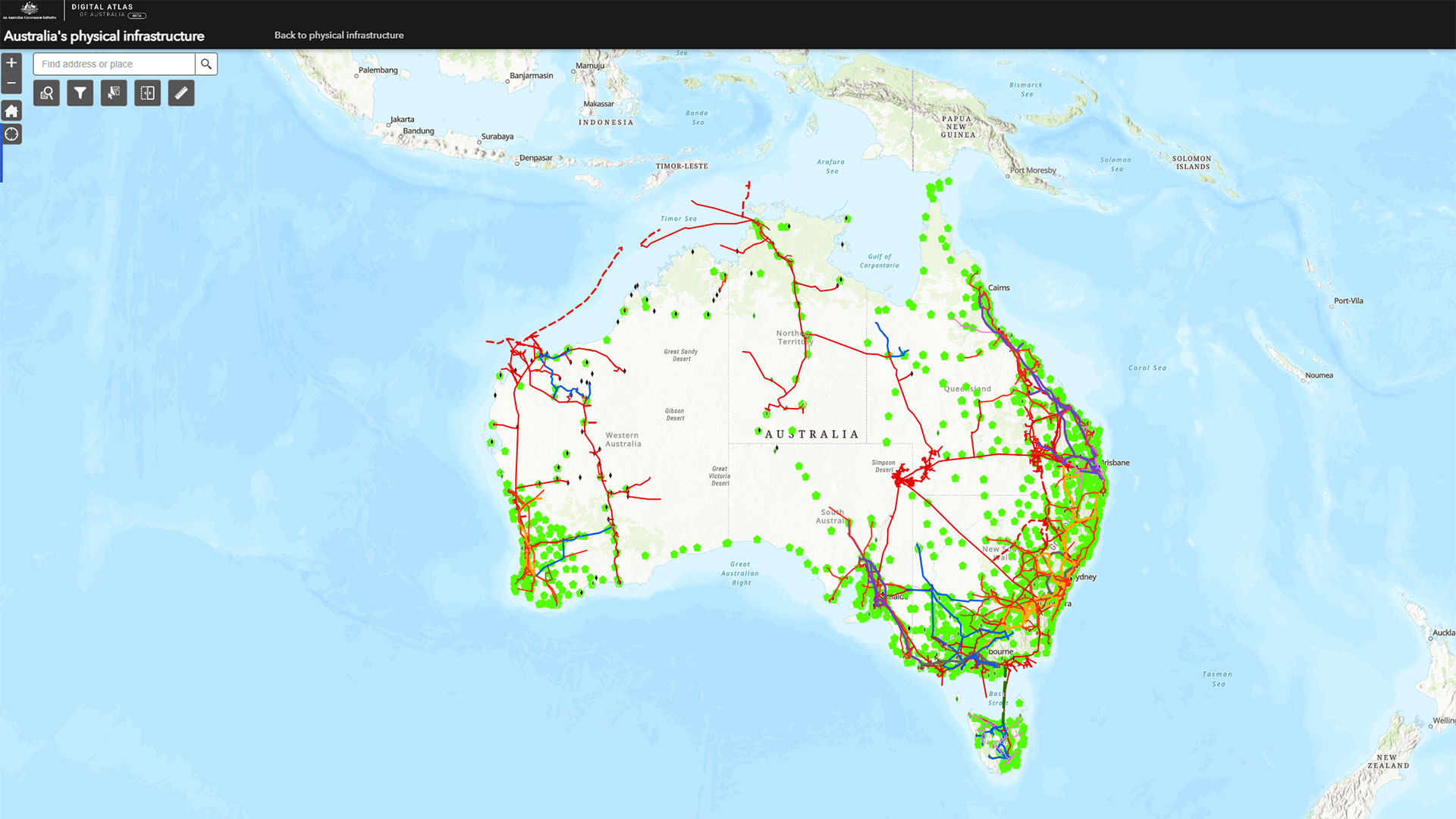 A beta version of new Digital Atlas of Australia that brings together datasets from across government to be visualised over Australia's geography has recently been made public.
Australian geoscientific research agency GeoScience Australia introduced the Digital Atlas in July, saying the initial beta release would provide users with access to a selection of data, interactive tools and maps.
This, the agency says, is just the beginning of a journey which will see more data and increasingly functionality added to the platform over time.
Currently available data overlays include Australia's transport network, national roads, administrative boundaries, physical infrastructure, historical bushfire statistics and more. Interactive data can be explored in a catalogue and filtered by theme.
In a statement, Geoscience Australia said the introduction of the Digital Atlas was a significant milestone in the government's pursuit of becoming a world-leading digital economy by 2030.
"Introduced as part of the Digital Economy Strategy and Australian Data Strategy in the Federal Budget 2021-22, this initiative is central to improving the accessibility and discoverability of valuable data held by Commonwealth organisations."
The Digital Atlas can be viewed at the following link: https://digital.atlas.gov.au/