Digital transformation isn't just about technology. It's bigger than that – an organization's culture, operations, business applications and content all are impacted. So then, how does an enterprise ensure that its digital transformation is successful? What's the key?
The answer is data management because what you do with your mission-critical information will determine your ability to achieve the desired results, including innovation, productivity, compliance and growth. To achieve any of these objectives an enterprise must be able to access, use, understand and trust its data across every business function – from the C-level to the front line – everyday. Data must be embraced as a strategic asset and transformational tool.
Building a Data-Driven Enterprise
Like any construction project, building a data-driven enterprise starts with architecture. But unlike building your dream house or a fancy new office building for which one architecture firm is hired to produce the blueprints, an organization must manage multi-disciplinary architects. Let's review the three architecture roles within an organization:
Enterprise architecture defines the structure and operation of an organization with the purpose of determining how an organization can achieve its current and future objectives most effectively, translating those goals into a blueprint of IT capabilities. Its advantages are improved decision-making, ability to adapt to changing demands or market conditions, eliminating inefficient or redundant processes, and optimizing the use of assets.
Data architecture involves models, policies, rules or standards that govern what data is collected and how it is stored, arranged, integrated and used within an organization and its various systems. It starts with data modeling, the creation of a unified view of any data from anywhere. Such an integrated, graphical representation of enterprise data enables stakeholders to see business-critical information regardless of its source and relate to it from their unique perspectives.
Business process architecture represents the elements of a business and how they interact with the aim of aligning people, processes, data, technologies and applications to meet organizational objectives. It provides a real-world picture of how an organization functions, including opportunities to create, improve, harmonize or eliminate processes to improve overall performance and profitability.
These disciplines typically have been siloed practices with disparate tools that don't enable collaboration. However, a data-driven enterprise integrates them for a data management foundation that enables the organization to:
Effectively manage and govern massive volumes of data
Consolidate and build applications with hybrid architectures, including traditional, big data, cloud and on premise
Support expanding regulatory requirements, such as GDPR
Simplify collaboration across key roles and improve alignment with accurate financial and operational information
Improve business processes for operational efficiency and compliance
Empower employees with self-service access for enterprise data capability, fluency and accountability, giving them the right information at the right time to improve decision-making
A Customer Experience Use Case
To prove the value of integrating enterprise architecture, data architecture and business process architecture, let's look at a real-world example of an enterprise with the C-level goal of enhancing the customer experience. First, we need to examine the traditional, siloed roles of the architecture teams in the context of the customer experience:
Enterprise architects are responsible for the company's current application and technology landscape plus the roadmap.
Data architects have insight into the customer data that's available, including its sources, quality and ownership with the company.
Process architects map the customer journey and the processes that comprise it at every stage.
But if the silos between these teams are broken down through data-sharing and collaboration, look at the visibility such integration provides, as illustrated below.
With better visibility comes better outcomes that make it possible to improve the customer experience:
The enterprise architecture team sees business requirements and can make technology decisions based on real business scenarios.
The data architecture team sees how data is used in the context of the customer journey and how it fits into the technology roadmap.
The process team sees available data sources and its quality and can refine processes accordingly.
Without the complete data story, there are no accurate insights and therefore no success in meeting this or any other C-level goal. Each architecture team is only playing with a half a sheet of music. Therefore, risks and times to market increase, as does the potential for missteps and false starts – all adding to costs. However, an integrated architecture defines the data-driven enterprise by giving it greater visibility, context, value and collaboration.
Ready to Renovate?
Digital transformation and data management aren't just technology conversations, but they do require the use of the right technology to:
Discover and manage business and technical databases by creating a unified view of all data, both structured and unstructured whether on premise or in the cloud
Align and optimize people, processes and technologies to achieve business objectives
Visualize complex architecture assets through contextual models to best plan, manage and govern change
Implement and manage business rules and controls across a broad array of architectures through model-driven, active data governance
Share high-quality models and metadata with both technical and business stakeholders
To learn more about end-to-end data management, please visit www.erwin.com or email us at apj@erwin.com.
By Danny Sandwell: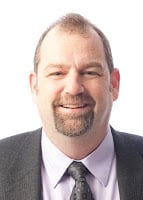 Danny Sandwell is an IT industry veteran with more than 25 years of experience. As a senior product marketing manager for erwin, Inc., he is responsible for the development and delivery of the company's data modeling solutions to meet evolving customer needs. During Danny's 16 years with the company, he also has worked in presales consulting, business development and business strategy roles – all giving him deep insight into a broad range of issues facing organizations as they plan, develop and manage their data architectures. His goal is to help enterprises unlock the value of their data assets to produce results against strategic business objectives.