The Dawn of AI-Powered Healthcare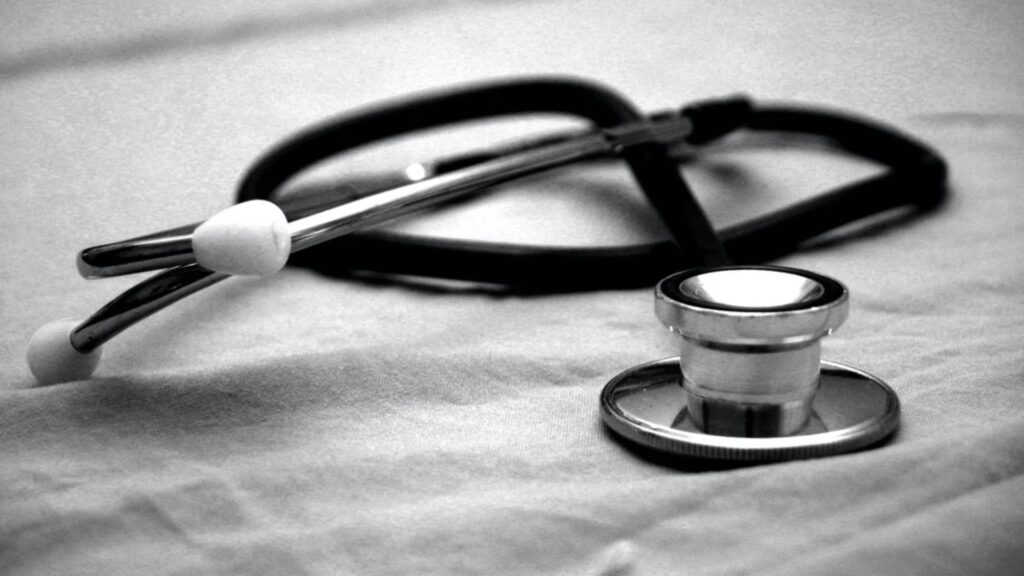 If there was ever any doubt that AI will revolutionize the healthcare industry, Google Health dispelled it with its latest research paper. Nature reports that the company has developed an AI program that's better at spotting breast cancer in mammograms than expert radiologists.
Google's AI analyzes mammograms in three distinct ways to produce an overall cancer risk score. When tested on 28,000 historic scans, the program resulted in 5.7% fewer false positives and 9.4% fewer false negatives than when the same scans were reviews by a radiologist.
There's still a way to go before the technology can be deployed in hospitals. But these results clearly illustrate how AI will one day save lives and improve healthcare outcomes across the globe.
"You're going to see much more development in that arena," says Besa Bauta, CDO at MercyFirst. "Both for risk modeling and prescriptive types of applications and decision aids for our physicians."
"Having Google at this level is a very good thing," adds Dr Constance Lehman, director of breast imaging at the Massachusetts General Hospital in Boston, who was not involved in the study. "This paper will help move things along quite a bit."
"We will use artificial intelligence and we will use machine learning to cut through the mass of data and we'll be able to show better outcomes"

– Morgan Templar VP Data Management, HM Health Solutions
The next big test for Google Health's AI will come when it's trialed under real-world conditions and with data from multiple mammogram systems.
With rival companies including GE Healthcare using image recognition technology to develop similar diagnostic aids, research in this area looks set to accelerate rapidly in the years ahead.
But this is just one of many ways that AI will soon transform healthcare provision. As the industry continues its digital transformation, the technology will play a key role in helping organizations extract maximum value from a vast ocean of data.
Why AI is the Future of Healthcare
Patient Administration Systems, Electronic Health Records (EHRs) and Laboratory Information Systems generate such vast quantities of data that it's impossible to uncover all the most valuable insights manually.
"You have this massive amount of information and there's no really good way to get value from that information," Dr Bauta explains. "That's why we're leaning more towards incorporating different types of applications like machine learning, artificial intelligence and deep learning."
"The cost of the wrangling of the data is going up," agrees Morgan Templar, VP Data Management at HM Health Solutions. "So, we will use artificial intelligence and we will use machine learning to cut through the mass of data, and we'll be able to show better outcomes."
"You have this massive amount of information and there's no really good way to get value from that information"

– Besa Bauta CDO, MercyFirst
At the same time, it's possible that requiring staff to input too much data into IT systems by hand could affect the quality of the care they provide.
"We implemented a lot of these tracking systems without really looking at the unintended consequences related to caregiving," says Dr Bauta. "A lot of the physicians are kind of overburdened by entering data into the EHR."
As we see with Google Health's research, the promise of AI is that it can perform highly complex tasks better and more efficiently than humans can.
Data holds the key to meeting the healthcare demands of America's aging population. But in its raw form, healthcare data is unwieldy and overwhelming. It's only with help from intelligent machines that the most exciting potential uses for patient data will become a reality.
AI is Already Transforming Healthcare
The World Economic Forum predicts that AI will be widely used to reveal currently unknown patterns in disease, treatment and care by 2030.
As a result, healthcare systems will be able to predict an individual's risk of developing certain conditions and suggest preventative measures. Meanwhile, healthcare facilities will deploy AI programs to reduce patient waiting times and improve the efficiency of hospitals.
Some of these applications for AI are obviously closer to fruition than others. But others are already being baked into healthcare IT systems.
"I see [AI] augmenting our approach to treatment, rather than replacing it," says Dr Bauta. "Once you get those insights, the next step is that, 'Yes, this does show promise. But where does this fit into overall clinical decision-making or clinical processes?'"
"The next big thing will be making data available," predicts Templar. "That will be through artificial intelligence, without a doubt."
Simplifying the processes of collecting patient data and retrieving it from EHRs looks set to be a priority for healthcare data leaders in the medium-term. AI technologies such as voice recognition or natural language processing will play a key role in achieving this goal.
At the same time, AI will prove an invaluable tool for identifying patient segments that may benefit from personalized healthcare initiatives, much like it has for other types of personalization.
The AI-powered future the World Economic Forum envisions may be some way off. But the healthcare industry's data pioneers are laying the groundwork for it right now.
With CB Insights singling out healthcare as the hottest niche within AI investment today, it will be fascinating to watch as the technology begins to transform the industry in the years ahead.
---
This article in an excerpt from
Healthcare & Patient Data 2020. For even more exclusive insights from top data and analytics leaders,

click here

and to access the full study.