Everyone is on a Journey to AI in 2022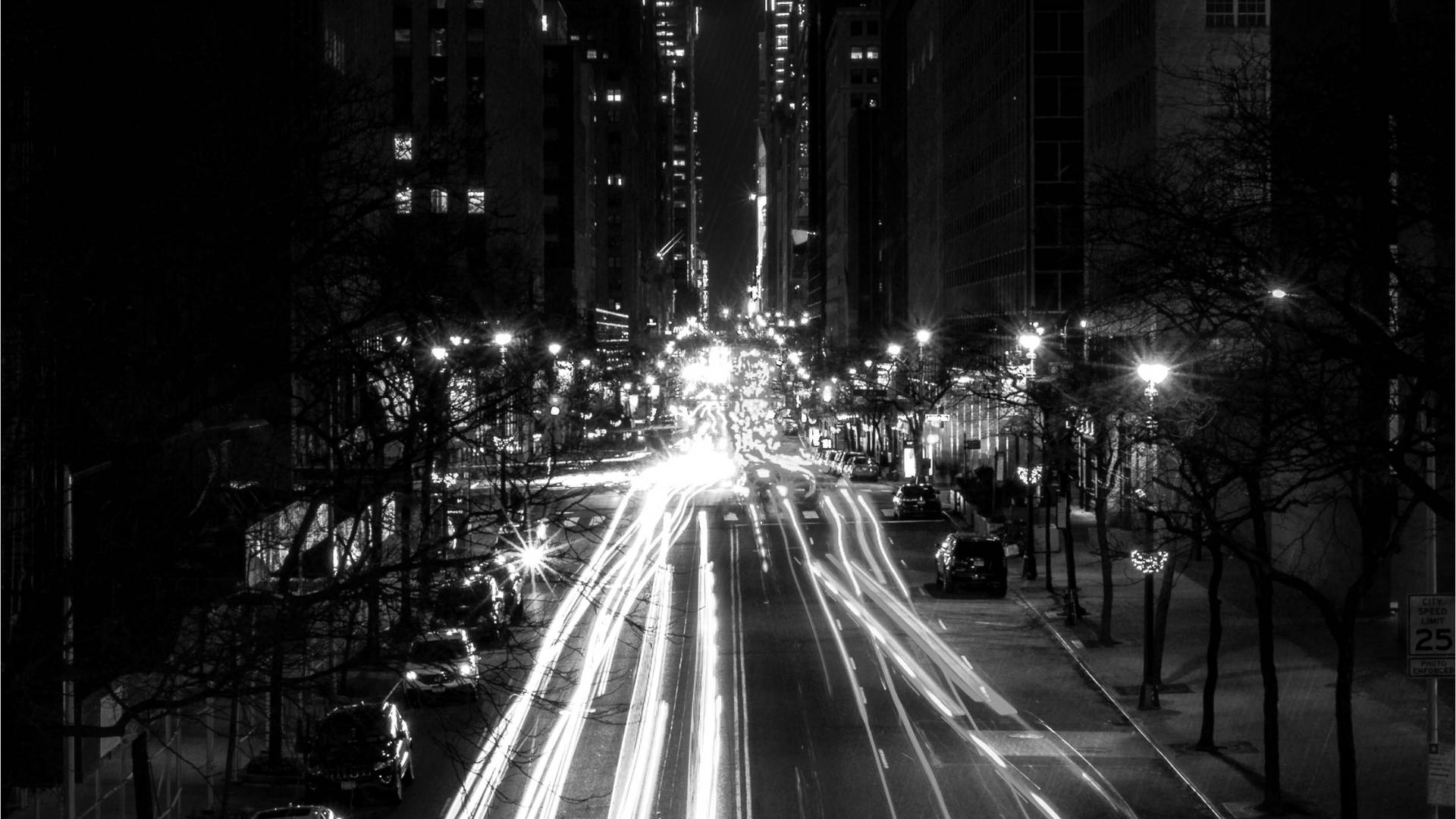 Every executive we surveyed says their enterprise has started its journey toward AI adoption, with 91% saying they have AI models in production and 34% reporting that they're scaling AI systems across their businesses
AI systems are no longer 'hype' in 2021. Our research shows that they've stopped being the future of business and are now a reality for the vast majority of enterprises in the US and Canada.
All 100 of the data and analytics executives from the regions we surveyed say their enterprises have embarked on the path to AI adoption. What's more, 91% say they have AI models in production, 34% say they've at least started scaling them across their enterprise and 7% say AI models have been fully scaled and integrated with their organizations' business processes.
"For the life insurance industry, New York Life is on the forefront of using AI in various processes," reports Glenn Hofmann PhD, Chief Analytics Officer at New York Life. "We now have AI models deployed in various areas of the company, including underwriting, marketing, distribution, service and finance."
He continues: "We have several AI models deployed in each of those areas. These models are accessible via an API in real-time on a daily basis."
"We're continuing to expand our footprint of who we support at New York Life with data science"

Glenn Hofmann, Chief Analytics Officer, New York Life
AI projects are also delivering significant returns. Of the executives we surveyed, 84% say their AI initiatives have delivered at least $500,000 USD in cost savings or revenue gains, with 57% saying they've generated at least $1 million USD and some saying they've generated more than $10 million USD.
Of course, these findings also suggest that realizing the potential of AI at scale is still a way of for most businesses. But they do show that AI is reshaping how enterprises operate and looks set to continue to drive further business transformations in 2022 and beyond.
Enterprises Plan to Expand Their AI Initiatives in 2022
Several of the executives in our community say the COVID-19 pandemic forced them to pivot their strategies and postpone previously planned AI projects to focus on short-term business needs.
"A lot of [my strategy] got stalled because of COVID-19," recalls Bryan Lari, Executive Director, Analytics and Innovation at Connecticut-based healthcare facility Stamford Health. "One of the things we had to do is drop everything because, being in the Northeast, we're one of the hardest hit areas."
But our research suggests that many executives managed to press onward with their AI strategies despite the pandemic disruption, and others are looking to restart their AI investment plans as they move into 2022.
Graph models, agent-based models, traditional models and rule-based or heuristic models are the most commonly used in business today. Respectively, 53%, 52%, 43% and 39% of the executives we surveyed say they have these in production in their enterprises.
But a different picture emerges when we look to the future. All the executives we surveyed plan to use machine learning models eventually and 59% expect to have them in production within 12 months.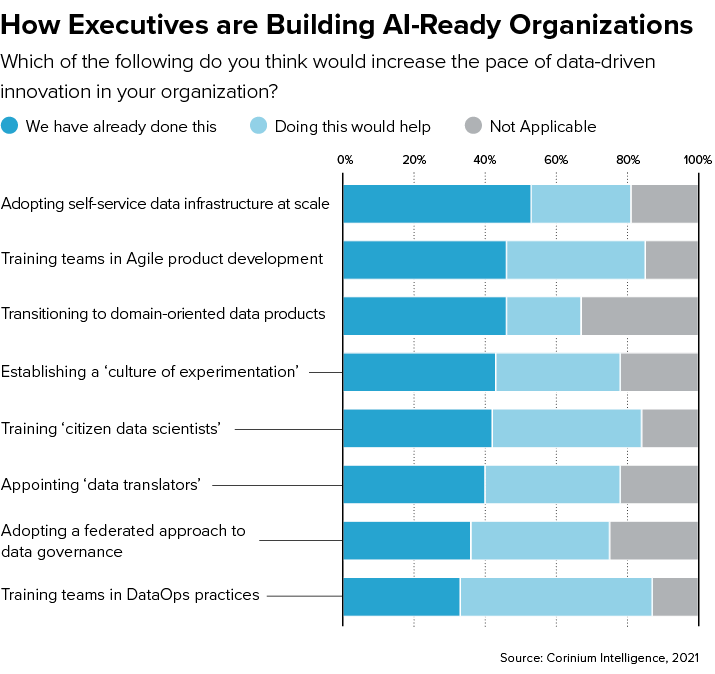 Meanwhile, 78% expect to have rule-based or heuristic models in production in their enterprises within 12 months and 78%, 75%, 67% and 64% say the same about graph models, agent-based models, traditional models and linguistic models (such as NLP), respectively.
"We're continuing to expand our footprint of who we support at New York Life with data science," says Dr Hofmann. "We've also perfected the deployment of models. Last year we started deploying models on a new platform and that was successful. This year, we've scaled that up and have deployed a much larger number of models."
These findings paint a clear picture of how executives plan to integrate more AI technologies and systems into their companies' business processes in the coming months and years.
How Enterprises can Infuse AI into Business Processes in 2022
As enterprises across North America 'climb the ladder' toward delivering AI capabilities at scale, their success will depend on putting the right information architecture in place and cultivating a business culture that actively encourages using AI and advanced analytics for process optimization.
As Paul Pallath PhD, Global Technology Head of Data, Analytics and AI at Levi Strauss & Co, says, enterprises must be able to trust both AI models in production and the data that feeds them if they want to embed AI systems into business processes at scale.
Dr Pallath says: "Just as you need to have trusted data, you also need to have trusted models, and [it's about] how you create those infrastructure automation frameworks that allow you to do be confident that the models are performing as intended."
"In terms of maturity, from my perspective, [companies] have a long way to go," adds Maryam Ashoori PhD, Director, Product Management at IBM. "There are certain sectors and industries that are pretty advanced, but some of them are not. There's a long journey between proof-of-concept and deriving business value."
For most, there is a long way to go. But it's clear the business community is now committed to reaching AI maturity and that enterprises are taking strides toward making AI systems part of their DNA. Executives who wish to keep up with the pace of change will need to invest in AI in 2022 to put the precursors necessary to climb the AI ladder in place.
---