Adapting Stamford Health's Analytics Priorities to Tackle the Pandemic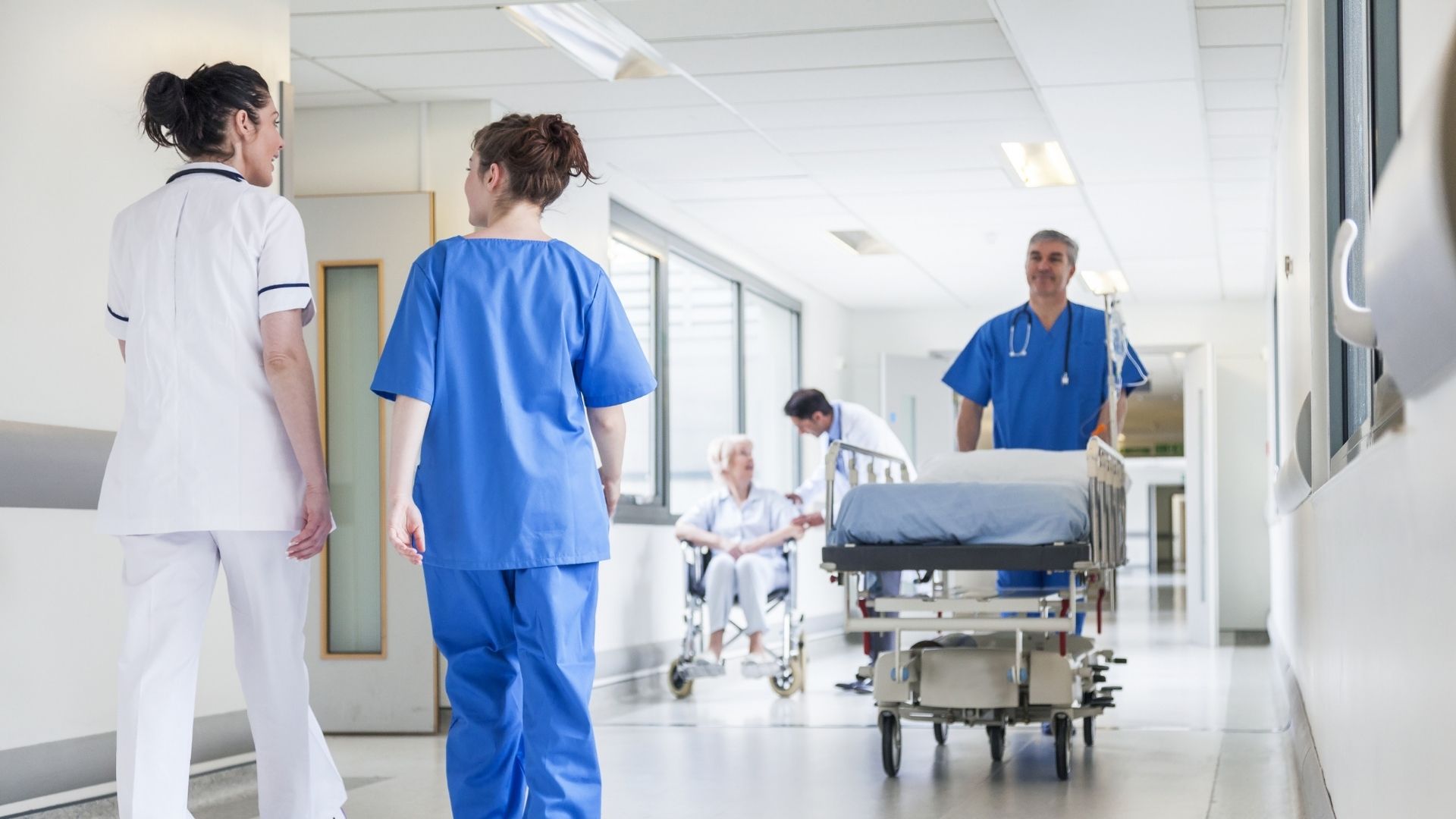 Bryan Lari, Executive Director, Analytics and Innovation at Stamford Health, shares how COVID-19 forced his team to pivot its short-term priorities and how the experience has changed the organization's perception of analytics
When Bryan Lari joined Stamford Health to advance the Connecticut-based hospital and healthcare facility's analytics and innovation strategies, he wasn't banking on a pandemic.
As he reveals in this exclusive interview following Corinium's first in-person event since the pandemic began, he spent his first months as Stamford Health's Executive Director for Analytics and Innovation developing his strategy in partnership with senior company stakeholders. But not long after he started executing those plans, COVID-19 arrived.
"One of the things we had to do is drop everything," Lari recalls. "Being in the Northeast, we were one of the hardest hit areas. We literally had to pause all projects, all strategic initiatives, and start focusing on, 'How do we get data to leaders about COVID-19? And how do we change our processes on a daily basis to keep up with the changes we were having to deal with around COVID-19?'"
Leading a Healthcare Analytics Team in a Pandemic
Lari leads two groups within Stamford Health. One is a business intelligence group, which makes data available to leaders throughout the institution and builds reports, dashboards and data visualizations. The other is a team of project managers whose focus is to find innovative ways to improve processes within the organization.
In the early days of the pandemic, both teams had to scramble to help the organization get to grips with what was happening.
"Within weeks, we had dashboards that were showing how many COVID-19 patients were admitted into the hospital," Lari says. "[And] how many were positive, how many tests we had, how many people were discharged, how many patients died, how many beds in different units were at capacity, how many people were on ventilators, and the list goes on."
"On the process improvement side, we were changing things on the fly on a daily basis," he adds. "The process improvement team really helped to develop playbooks and figure out when we went from one ICU to two ICUs, to three ICUs and so on, how do we do that? And can we add yet another ICU or not based on how much staffing is available?"
Each day, Lari would meet with an extended group of company stakeholders to assess the unfolding situation, determine what the priorities were and agree a plan for achieving those goals iteratively.
"Every single night, sometimes until 11 or 12 o'clock, we would be wrapping up every enhancement or feature that we were building into our dashboard [and] validating it all," he says. "We would never want to put data out there if it was wrong, because this is literally talking about people dying."
The Pandemic Changed Perceptions of Analytics
Lari's teams didn't just prove instrumental in steering Stamford Health through the worst days of the pandemic. They also provided vital information to the State and Federal governments when the National Guard was deployed to assist facilities overwhelmed by the pandemic.
"I feel like that's been my biggest accomplishment," Lari says. "The National Guard actually offered us the Commander's Coin when they left for being able to provide data in such a timely manner."
Although this experience disrupted Stamford Health's strategic plans, it has also changed attitudes toward analytics and automation in the organization and yielded other unexpected benefits.
"I saw a transformation in leadership [during the pandemic]," Lari notes. "Initially they said, 'Oh, we'll just do it in a spreadsheet. And this person will just go around and count the beds and the people every day and tick and tie it. And I kept saying, 'That's not sustainable.'"
"So, we worked really hard behind the scenes," he continues. "Within two weeks we had it automated and it really built a level of trust."
He concludes: "Now, they always say, 'Oh, we need to get Bryan in the room. We need to get the analytics and innovation departments involved for any project because we want to automate everything."
Lari's team also benefitted from a laser focus during the pandemic. He's now looking at how to replicate that level of efficiency in a post-pandemic world through better processes for project prioritization.
"One of the things that worked very well during the pandemic is that there was focus," Lari says. "Everybody knew what the priority was."
As the organization finalizes its strategic planning refresh and prepares to embark on the next three years of its analytics journey, Lari hopes Stamford Health will be able to carry its key learnings from the pandemic forward to accelerate its analytics-driven business transformation.
---
Corinium is thrilled to announce that it will be hosting an in-person conference as part of its 2021 CDAO Fall summit in October. Click here now for more details.