Data and Analytics Trends in Financial Services, APAC 2022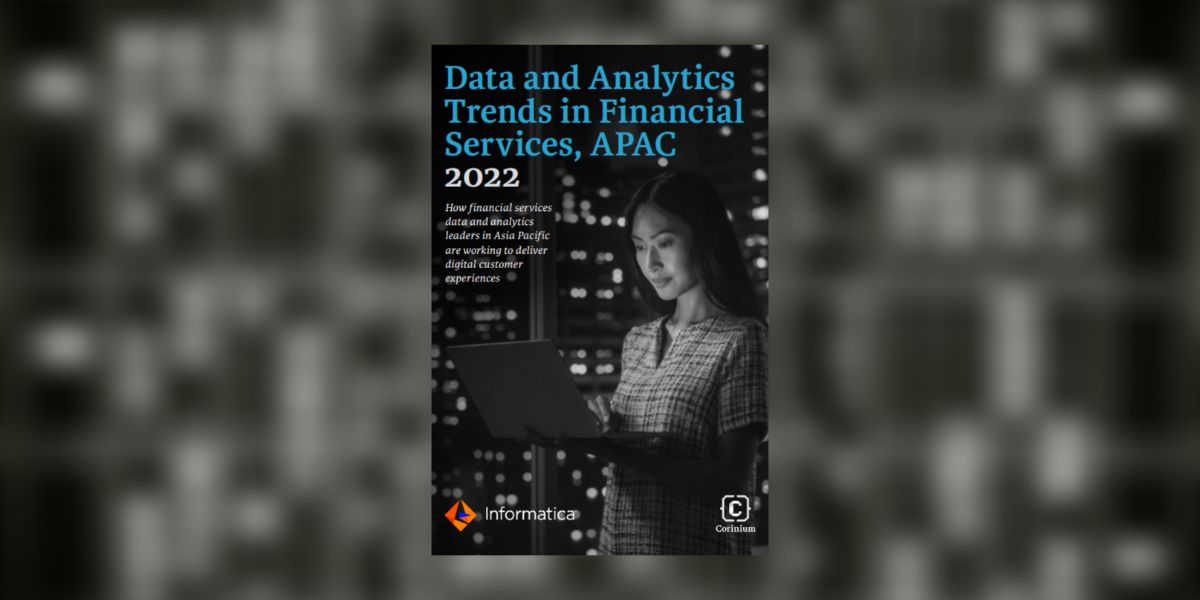 How financial services data and analytics leaders in Asia Pacific are working to deliver digital customer experiences
Data and analytics leaders in the financial services sector are helping to transform the industry to be more digital-first and data-driven.
Deploying data architecture, implementing data-centric practices, improving customer interactions and ensuring appropriate data governance frameworks are among the few key areas financial services data leaders are focused on in improving their organisations' ability to keep up with customer demand and remain relevant in 2022.
Download your copy today to find out more!
Contributors include:
Gladwin Mendez, Data and Technology Operations Officer, Fisher Funds
Beverley Paratchek, Principal, Data Governance, Suncorp Group
Geraldine Wong, Chief Data Officer, GXS
Markus Lin, Analytics and Insights Manager, Loan Market Group
Shehan Fernando, Senior Manager, Data Analytics, Westpac
Peter Ku, Vice President and Chief Strategist for Financial Services, Informatica
To download the full report, complete the form opposite.