Data as an Asset
I first heard the phrase "our data is one of our biggest assets" while working in the Munich headquarters of a multinational corporation. It had been uttered by one executive or other amid a talk full of content-free phrases that I had mostly tuned out, but being related to my area of expertise, this one caught what was left of my attention.
Googling the definition of an asset, I found the one used by the International Accounting Standards Board (IASB): "An asset is a resource controlled by the enterprise as a result of past events and from which future economic benefits are expected to flow to the enterprise."
I wasn't quite sure what the executive had meant by the phrase – if, indeed, he meant anything at all – but the way that I had seen data treated by the myriad departments and subsidiaries of the corporation didn't match this definition at all. I saw departments that were unable to use data as a resource, subsidiaries that had no control over their data in any real sense, and a general unwillingness to use data to derive economic benefits, future or otherwise.
In the years since that talk, having observed in many companies a profound mismatch between effusions about the firm's data assets and the actual treatment and use of data, I've become convinced that there is nothing about "having data" that inherently makes it an asset.
Data becomes an asset only when it is actively treated as one; that is, the company turns it into a resource, exerts active control over it, and combines it with modern technology to generate economic benefits.
Complete the form at this link here to continue reading Christopher's article.
About: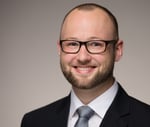 Dr Christopher Laing
Head of Xero AI
Christopher is an AI leader and technical expert, who has delivered both AI strategy and production-grade AI systems in small startups and multinational corporations in Europe and New Zealand. He holds a PhD in Applied Mathematics and an LLB from the University of Otago, and is currently Head of Xero AI, where he leads the team of incredibly talented professionals building Xero's AI Systems and AI Platform.
He is a member of the Executive Council of the AI Forum of NZ, and works with both public and private sector institutions to develop their AI technology strategy. He aspires to both transform companies into world-class AI organisations and to own a Bernese Mountain Dog - both are works in progress.
Christopher will be speaking at this year's Chief Data & Analytics Officer New Zealand - 5-7 November, with a session on
"Supporting innovation: how to orchestrate your AI technologies." Secure your place alongside New Zealand's leading data and analytics minds, register here.