People are at the heart of everything we do here at Corinium, and by giving back to our employees, to ensure they consciously invest important time in looking after themselves, and their mental well-being, is a key part of our culture and one of our core values.
Coinciding with World Mental Health Day (WMHD) on Sunday 10th October, we are #proud to announce that we have given our employees a 'recharge day' to take before the end of the year - this is an extra day off for our employees to really switch off and take the time out to relax!
Additionally, in the run up to WMHD we have run our first ever #Corinium Mental Health Week which ran from 4th Oct - 8th October. For each day of the week we shared some brilliant mental health tips and facts, as well as some fun well-being activities for everyone to get involved with and share on our #corinstagram Slack channel.
As we still currently live through unprecedented times and are being asked to behave in a way that isn't part of our usual daily routines, there are some of us who are having to make huge sacrifices to accommodate the new 'norm'. All of this change is likely to be having a detrimental effect on employees' health and well-being, which is why we focused our attentions on the below agenda for the week.
Monday our attentions were focused on all things mindful, getting others to set and share their positive pledges for the week as well as recognizing and sharing their daily wins.

Tuesday was all about healthy eating, encouraging others to share their food pictures and any great fakeaway recipes they may have up their sleeves.

Wednesday concentrated on wellness, how to cope with stress and tips on working from home. We encouraged people to create a healthy workstation for themselves and to share pictures of what brings zen and joy to their workstation.

Thursday's attentions were focused on positive transformation that can help support a healthier you! We asked everyone to list three good things that had happened to them this week as well as to share something they had done differently outwith their normal routine.

Friday's focus was on Fitness. Fun tips on workouts were shared to help encourage a healthy body and mind while getting the blood pumping. The hardest challenge we all face is getting a break away from our desk to go for a run or walk, so what better way to get everyone up and moving.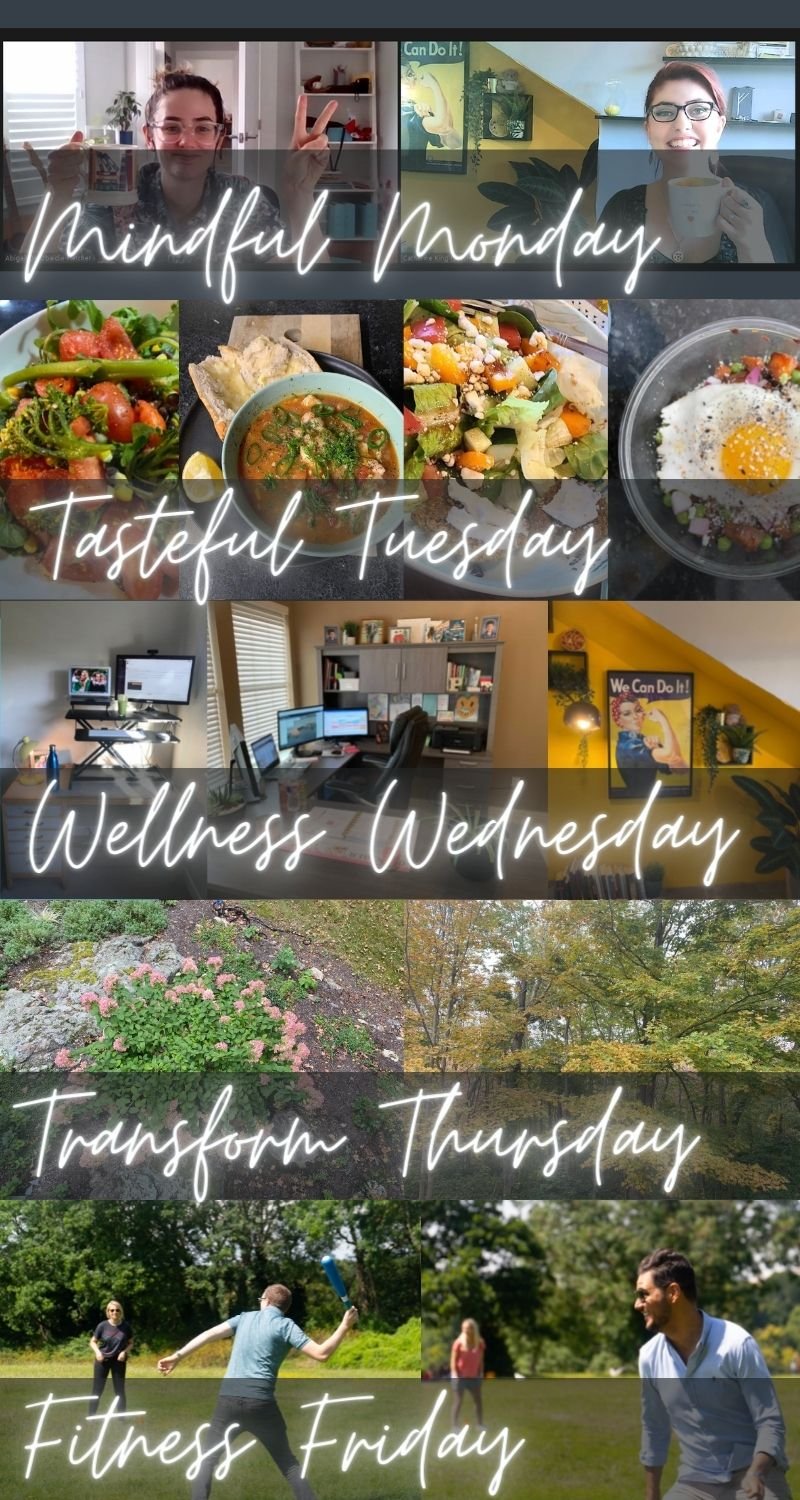 By running #Corinium Mental Health Week, this provided opportunities for others to share their own stories, fun pictures and useful tips and tricks that have helped them - especially during these very challenging times. Overall this has had a positive impact, prompting us all to connect with those around us and really take the time out to focus on what is important, 'your own mental health'. As a wise person once said to me, '"health is wealth! You only get one life so live it to your fullest!", and let's face it nobody dies wishing they'd worked harder! Right?!