Tell us about your experience in working with the data analytics community at Vertica? Why do you like working in this space?
Nearly seven years ago, I made the decision to join Vertica because, frankly, there was nothing hotter in the tech market than Big Data analytics. And, the opportunity to join a growing organization with the industry's fastest and most scalable analytical platform, powering the most critical data-driven organizations, was something that I just could not pass up.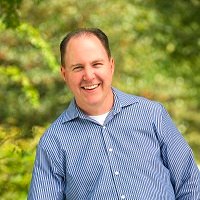 The market has gotten even hotter and evolved to predictive analytics and Machine Learning, delivered at the highest performance at extreme scale – and Vertica is the platform that enables organizations to capitalize on the massive opportunity. I love working in this space, again, because advanced analytics and machine learning are critical to any organization looking to establish a competitive edge with data – and that is every one.
What are some of the common roadblocks you've helped your clients work through?
Whenever we are invited to a bake-off or a proof of concept, it's typically because the organization's incumbent data warehouse or open source-based data platform has hit a wall in terms of performance or scale. And, the total cost of the incumbent data warehouses is too high, particularly with such few areas of the company able to derive insight from the growing volumes of data in a timely manner, i.e., within seconds.
Vertica removes all of the performance and scale road blocks – so organizations can focus on the analytical use cases that matter most to the business without any concerns. And, once our customers begin achieving value with our platform, they are very receptive to sharing their lessons learned and best practices with our growing community at our Vertica Big Data Conference or in our Data Disruptors Webcast Series. That type of collaborative, knowledge sharing helps our customers increase their data volumes in addition to the strategic importance of their initiatives.
Where have you seen CDAOs deliver the most significant ROI within the business? (Or the most value to the business)
On Vertica.com, you can read six ROI case studies from third-party analyst firm Nucleus Research, which determined that for every dollar spent on Vertica, they get a return of $4.07. Here are some highlights from the ROI case studies:
| | | | |
| --- | --- | --- | --- |
| Customer | ROI | Pay Back Timeframe | Annual Benefit |
| AmeriPride | 419% | 1.3 years | $3.6M |
| Anritsu | 351% | 4 months | $3M |
| China PnR Bank | 422% | 2 months | $1.9M |
| Criteo | 144% | 2.1 years | $4m |
| Nimble Storage | 287% | 6 months | $13.6M |
| Wandera | 270% | 3 months | $339K |
What business challenges are CDAOs best positioned to solve for the C-suite? How can they show ROI for the business?
CDAOs can focus on driving down costs, improving customer satisfaction, minimizing risk, and, in some cases, establish entirely new revenue-generating business models based on the value of data through analytics.
ROI can be achieved in terms of calculating the fast pay back and the actual annual benefit from investing in an analytical platform. See Vertica ROI case studies as examples.
How has the CDAO toolkit evolved and where does Vertica fit within that?
Yes, the CDAO "toolkit" has absolutely evolved in terms of measuring the time to insight for all the key constituents in each organization. As the fastest and most scalable analytics platform on the market, Vertica is the analytical accelerator that CDAOs need to meet increasingly short timeframes to derive analytical insight from increasing large volumes of data. Companies have now established SLAs for time to insight because there could be fines applied by external organizations in terms of audits or law enforcement, if they cannot produce an "answer" to specific inquiries. Vertica's analytical engine enables customers to meet SLAs by returning sophisticated queries across volumes of data in seconds, not hour or days. That capability is an indispensable tool in the CDAO toolkit.
What project has been the most rewarding for your team this year?
Some of the more rewarding analytical projects with our customers often involve what we call "Big Data for the Better Good." For example, Cerner Corporation, uses Vertica for many analytical initiatives, including one for sepsis alert modeling. They were challenged with how to figure out whether an infant might be at risk for sepsis, a condition when harmful microorganisms get in the blood and can potentially lead to the malfunctioning of various organs, shock, and death. However, with the data and the alert modeling, they have a powerful solution to predict it and save lives. While the Vertica Analytics Platform can help with customer behaviorial analytics, fraud detection, and more, it's so rewarding to see our technology play a key role in enabling our customers to actually save lives.
What keeps most data/ analytics professionals up at night?
Beyond slow query performance, which Vertica addresses with its massively parallel performance system, analytics professionals are under constant pressure to put Machine Learning to work for the organization. Everything is about making fast and accurate predictions. With Vertica's in-database Machine Learning, any analytical professional that knows SQL can build, test, score, and manage every step of the Machine Learning process on unlimited data sizes – without moving the data and with no downsampling to ensure complete accuracy. What's more because this is a SQL-based approach, any one in the organization that uses a data visualization environment like Tableau, Looker, or Microstrategy can benefit.
What major disruptions are on the horizon that CDAOs should start strategically preparing for now to stay ahead?
The Internet of Things. This largely overhyped mega trend still provides incredible potential for digital transformation. Any device manufacturer has mostly accomplished the difficult task of connecting their "things" to the Internet. Now, the onus is on the IT or OT organization to collect and analyze that data at scale to derive insight. With the right analytical platform in place, organizations can develop entirely new business models like consumable resupply, machines "as a service," and pay-per use models.
The CDAO Community is still in its infancy compared to many other C-suite positions. What value do you feel a face to face peer experience like the Chief Data & Analytics Officers, Fall event bring to the community?
All the CDAOs that I have met believe that they are behind all of their competitors. Our data is so messy. We don't have the resources. The executives have unrealistic expectations. No one can even clearly explain the difference between Machine Learning and Artificial Intelligence, but we have to have it, like yesterday. These events help bring sanity and clarity to CDAOs by sharing war stories, lessons learned – failures and successes – so that they can make incremental progress and show leadership that this is a journey that will take time, but is well worth it. They all face the same challenges and it's so early in those analytical journeys.
How does Vertica's solutions give your clients a competitive advantage?
Thousands of data-driven organizations rely on the Vertica Analytics Platform to derive insight from petabytes of data in incredibly short timeframes. Each day, I hear of a new analytical use case that these companies rely on Vertica to address. In the IoT space alone, there are dozens – smart cities, wearables, asset management, smart buildings, smart metering, usage-based insurance, smart agriculture, predictive maintenance, and more. When you can derive insight faster than your competition, you immediately have a leg up in minimizing churn, detecting and preventing cybersecurity threats, increasing uplift in e-retail. The list of analytical use cases go on and one in enabling customers to achieve competitive advantage.
For fun, tell us about the company culture at Vertica and why people love to work with your team.
The best and brightest minds work at Vertica. Our engineering and customer excellence teams live to solve the toughest technical challenges in ensuring our customers can push our platform to the limit. And there is a true sense of accomplishment and complete collaboration – from our general manager to any role within the organization. There are no ego's and every one rolls up his or her sleeves to jump in and do whatever it takes to make our customers successful and help our business grow.