No day is typical, but this is the closest to my typical day! Most day's start with my youngest daughter climbing into bed with me fully dressed for school waking me up…my husband is a firefighter so gets to do the school run while I have a daily "lie in". So more often than not my day starts at 8am when he heads out with the girls and I drag myself out of bed (sometimes I actually have to do some early morning parenting and wake up at 7am, get my girls packed lunches ready and drive them both to school).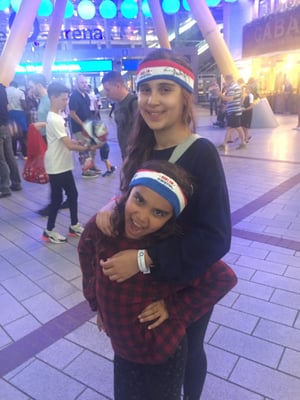 By 8.15am I am either back from the school run or out of bed and ready to go! After recently moving to our new house (I moved house, changed jobs and had a birthday all within 2 weeks – that was a fun filled month!) we have converted our extension into a temporary gym including a treadmill and weights, so when I say ready to go, I mean I am hitting the gym and shouting back at my Peloton buddies for 30mins! It's a great way to be able to start the day and a luxury I didn't have when commuting.
By 9am I am ready to say hi to the Corinium family, to check in with my team and to get my focus on for the day ahead. No day is the same which is one of the great things I love most. I have my trusted daily to do list with the "must do's" in red…I like to reward myself every time I tick one of these off the list, anything from a naughty snack to a 5 minutes refocusing break! Then it's on to the next task!
At around 1pm I normally catch up on the news – this is what I like to call my "angry hour" where I just despair at the state of politics in general…(I really need to get a healthier lunchtime hobby). I am lucky enough that my husband is around ½ of my lunchtimes so he normally rustles something delicious up for me, it's either that or a very nutritional chocolate covered banana for lunch!
Once a week I get an interior design and fashion magazine delivery (it's a little bit of an obsessions since working at a global architect and interior design agency), on that day I don't bother with the TV and instead sit eyes wide open taking in every article in the magazine and making a wishlist of all the things I am going to get…it's normally a toss-up between gorgeous furniture and designer ball gowns. I personally feel like you can't have enough ball gowns in your life!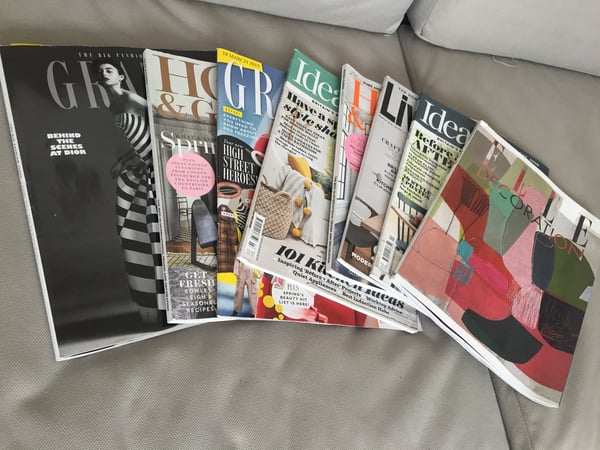 If the weather is nice I might venture out to grab extra magazine but as it has been freezing recently, it's been all about sitting in front of the fire letting my toes get toastie
At 2pm I hit all the "ambers" on my to do list (hopefully the reds have been completed by this stage) and I try to schedule my client and internal calls in the afternoon so that my day is nicely broken up.
My "side hustle" is parenting…where as my colleagues have their own businesses, my focus is on my two girls, so my evenings are full of running around after them. Between them, they go to 9 basketball sessions per week, of which I normally have the pleasure of chauffeuring them to and from. Secretly I love watching them grow in confidence in this sport (their dad played at quite a high level when his was younger and they want to do one better, my little one has announced that she definitely wants to play in the WNBA!). So most evenings we don't get back home until 8/9pm where the hubby typically looks through the bare cupboards and still manages to create something gourmet! I am a great cook, I just simply hate it and still feel like a teenager rebelling against my mum's attempts at getting me into the kitchen!
So although my day isn't filled with what you would call excitement, for me it's actually perfect! The time I would have previously spent travelling in and out of work I now get to spend with my family, and get to spend giving myself some well needed me time!