Being appreciated within your role, company as well as feeling "part of something" is crucial to workplace well-being. I am certainly not saying we should all be ego-stroking each other constantly, but being recognized for your personal and professional achievements is important.

In a physical office you have the ability to verbally tell colleagues that you've just had a fantastic speaker confirm and your Marketing Manager can give you a high-five. When you have a birthday, an embarrassing cake and candles can be rolled out - you can then turn a light shade of pink! If you've been promoted well... office drinks are in order! It's all fairly run of the mill.
But what does a remote-based company do to celebrate? You can't high-five when your team member is in South Africa and you're in Tampa.
I would argue it's even more important when you work remotely to communicate celebrations and successes. As we know, a huge risk of working from home is isolation – so making sure each team member feels included can really combat this.
If you're a regular reader of our content then you'll know we rely heavily on Slack as a communication tool. If you've not heard of Slack, it's essentially a chat room for your whole company, designed to replace email as a primary method of communication and sharing. It allows you to organize communications by channels for group discussions and also enables you to have private messages with your colleagues, too!
We use Slack channels for work projects, but also socially - for example a dedicated channel explicitly for Game of Thrones, to avoid spoilers being placed within our main channel – but that's a different article!
So how do we celebrate?
Personal Celebrations
Birthdays, Engagements, Babies and more! We've had some great company announcements! It's fantastic being able to share these personal moments with the team because it allows for more to be known and shared about each other and a great way for us all to join in on the celebration!

It's not just about the big announcements either, we have a channel dedicated to pictures/video content "Corinstagram" – So we see personal celebrations and other exciting updates, like getting new slippers! This makes for great conversation and allows us to feel far more connected to each other – which is amazing considering some of us are thousands of miles apart.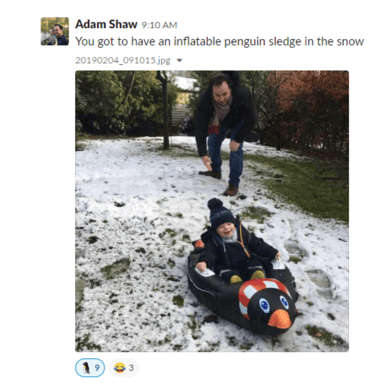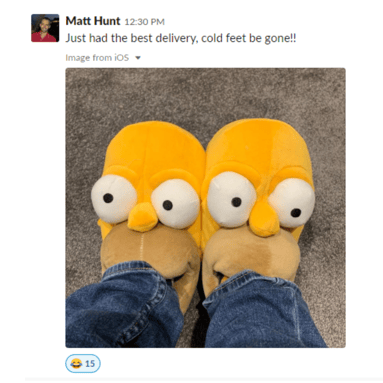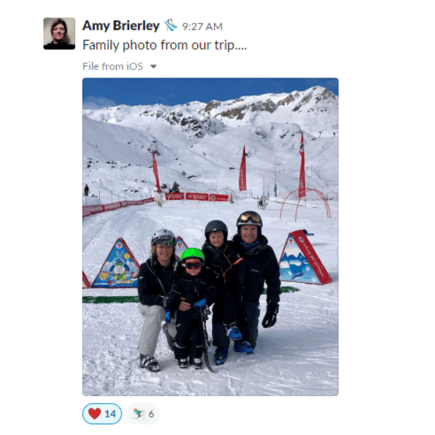 Personal Growth and Achievements
Each week our MD's post in their Offices Slack channels an update of the past week's activity. This is a great opportunity for a shout out – this week we had a company-wide shout out for a Sponsorship Director as he'd smashed his target!
It's also been pleasantly surprising how smaller notable moments get mentioned as well, making you realize that your work doesn't get overlooked – again, another huge part of employee well-being and motivation.
Each time we have a Sponsor, Delegate, or Speaker confirm their place at one of our events we announce it into our largest Slack channel – each team members can react to this, my personal favorite is a dancing turkey emoji! This has a serious purpose as well, as it helps us achieve a 360 view of our clients, something we really value.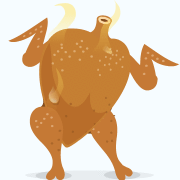 Team & Event Achievements
After each event the Producer will write an update for the whole company, so we all know how it went onsite. The risk when you work on different events is the buildup of silos between departments, but this really helps to combat this issue.
Corinium doesn't just offer verbal praise (and memes) but also cash incentives, the event which gets rated the highest in that quarter each team member who has worked on it receives a $50 #WeAreCorinium voucher to improve their home working space! There will be some content on this coming soon so watch this space!

So for me: a Gif is a High Five, a Meme is a Virtual Birthday Cake and a dancing turkey emoji is my approval of your sponsorship deal.
#WeAreCorinium
We are always on the hunt for top talent, so if you think this is the sort of company you'd like to call home and you too want to receive the dancing turkey of approval then send over your CV and details to: inquiries@coriniumintelligence.com with the Subject line: #WeAreCorinium Count Me In!
(You'd better have a strong gif game though!)