Forward-thinking businesses know that gender balance, whether in the boardroom or the workforce at large, is not just a moral imperative or tick-box exercise – it has a compelling business case, providing a significant competitive and innovative edge in the modern commercial world. Corinium is a remote organization that believes flexible working, embracing new technologies and diversity leads to business success. Our diverse and inclusive culture allows our people to bring their best selves to work, and #WeAreCorinium helps us to showcase that.
This International Women's Day 2019, we asked a friend of ours, Nicole Goodwin, Managing Director, Events at Everywoman Ltd, an organization dedicated to the advancement of women in business. for her top three tips for succeeding as a female leader in the events business.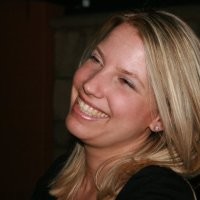 Balancing life and work - the struggle is real!
Those in the event business will know the behind the scenes work involved in delivering a stand out and meaningful experience. Fifteen years in the business and I can say it goes beyond the 9-5 to create something extraordinary.
With International Women's Day upon us I find myself in the fortunate position to be managing an event business focused on moving the diversity agenda forward within corporates, closing the gender pay gap and helping women forge meaningful connections. I also find myself trying to be the best mother I can be to a 3 and 6 year old. Not easy!
Some things I've learned - ruthless prioritisation is a must, have a strong support system, be clear on where you're going/what you want to accomplish and ALWAYS carry snacks for little people. Happy IWD to all of you balancing the same! #balanceforbetter