Joining us at the Chief Data & Analytics Officer Melbourne (9-11 September), we are pleased to welcome Pieter Vorster, Executive General Manager, Customer Solutions & Insights at Bankwest. He shares his insight on the knowledge gap growing between decision-makers and data specialists.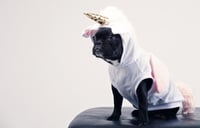 Picture it: a team of the greatest minds chickenkind could assemble, tasked with creating a better chicken. They stand around an egg, staring, until the first cracks splinter down the shell.And out emerges … a slightly better chicken.
This is the analogy I use when looking at a major dilemma facing businesses.
That dilemma is the knowledge gap growing between decision-makers and data specialists within organisations. And how businesses manage the issue could be the difference between boom and bust.
The chicken that makes the egg to make the chicken
This knowledge gap is so significant because of the way organisations are structured. They consist of decision makers at some level; the ones who set budgets, define challenges, and steer the focus of the workforce towards solutions.
It's a necessity of business, but that model breaks down if those steering are unable to ask the right questions; questions that are informed by more than instinct and experience and are instead founded on an array of data that is complex to assimilate.
So, what are you waiting for?
Download your full copy!
Join Pieter at CDAO Melbourne on Day 2 ( 11 September) as he takes on the session: Vision: The View Atop the Pillars of CDO Deliverables
Reviewing the post initial monetisation of Data - where does scale stop?
Future demands of the roles of CDO and CAO: beyond establishing competency and trust.
Seeing clearly organisational structures: advantage or prohibitor that hinders adoption?


For more information about the event and to view the impressive speaker line-up and agenda, visit: https://cdao-mel.coriniumintelligence.com/