Corinium is delighted to announce that we have been ranked No 27 in the Sunday Times Virgin Atlantic Fast Track 100.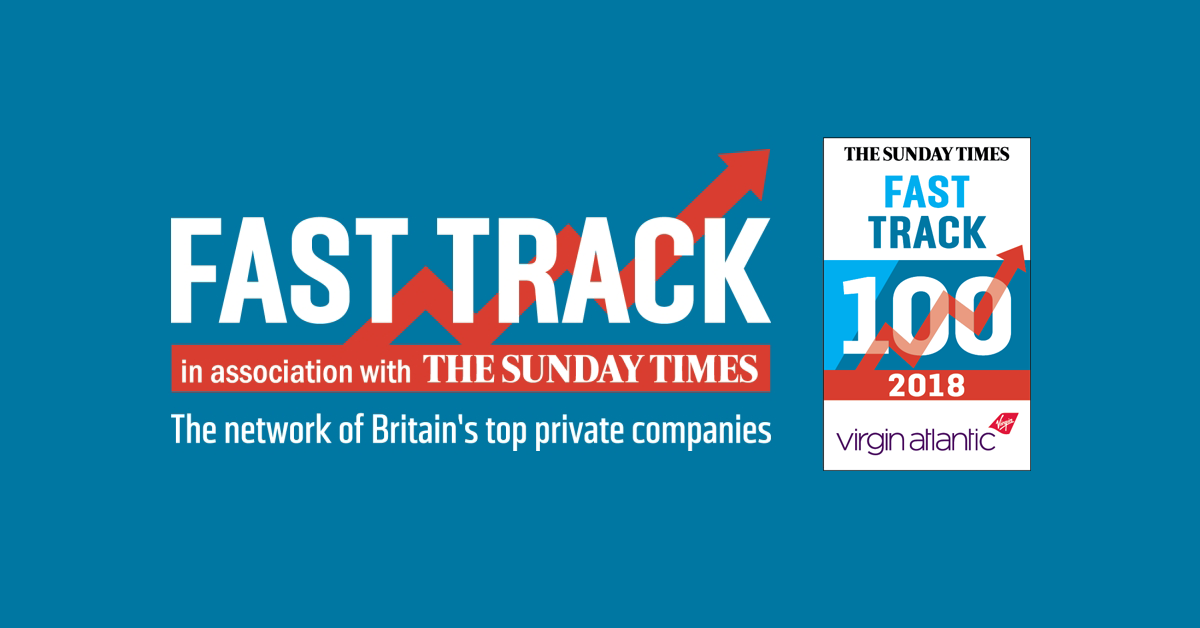 The league table ranks Britain's private companies with the fastest-growing sales. We are honoured to share the list with such innovative companies like burger restaurant chain Five Guys, beauty products retailer Charlotte Tilbury Beauty, and brewer BrewDog.

Over two-thirds of the companies (67) on this year's league table were set up in the last 10 years, including Beavertown Brewery, set up in 2011 by Logan Plant – son of Led Zeppelin's Robert Plant, and pizza chain Homeslice, founded by Alan and Mark Wogan, sons of the late Sir Terry.

"Over the last five years we have been committed to building an active and engaged community of c-suite leaders. We do this by creating remarkable events, intimate roundtables and creative content. To see those efforts being recognised, amongst some of the UK's highly revered brands is an honour and achievement."
Charlie James, CEO, Corinium Global Intelligence.

The Fast Track 100 is sponsored by Virgin Atlantic, Barclays, BDO, BGF and N+1 Singer, and is compiled by Fast Track, the Oxford-based research and networking events firm. Sir Richard Branson, founder of Virgin Atlantic and Virgin Group, which has supported Fast Track for all 22 years, commented:
"Entrepreneurs are the lifeblood of UK business and have always been the beating heart of positive change. In a climate of uncertainty, it's more important than ever to recognise those entrepreneurs, like those of this year's Fast Track 100, who are making the world a better place for everybody."

About Fast Track

Fast Track 100 ranks Britain's private companies with the fastest-growing sales. The league table is produced for a 22nd year by Fast Track, the Oxford firm that researches Britain's top performing private companies and organises invitation-only dinners for their owners and directors to network and to meet its sponsors.

About Corinium Global Intelligence
Corinium is the world's largest community designed to inspire and support the emerging C-Suite executives focused on Data, Analytics, Customer and Digital Innovation.
We're excited by the incredible pace of innovation and disruption in today's digital landscape. That's why we produce conferences, private events, and timely content that connect you to what's next and help you to lead your company into this new paradigm.
Find out more: www.coriniumintelligence.com