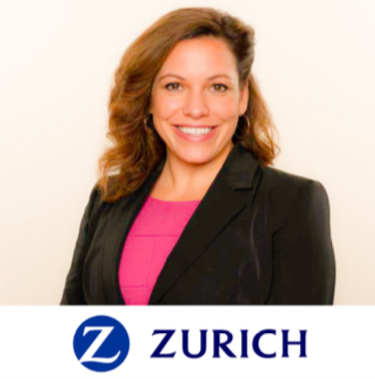 Ahead of GeoInsurance USA, taking place in the W Hoboken, NJ on June 11-12 we caught up with Yosha DeLong to find out what motivates her to do what she does and how she found herself at Zurich North America.
What would you say most motivates you to do what you do?
Cyber is an emerging and ever changing field and threat. I want and need to be informed, educated and a resource for my company on this peril. I want to understand and know more about every aspect of the cyber peril to help my company be the best and help our customers feel they are serviced by the best company and people in the insurance industry.
What led you to your current role?
I have been in the cyber area for over 15 years but after returning from London to the US, I knew it was something I wanted to focus on. Zurich had a great opportunity for me to look beyond the cyber product to cyber as a peril.
Did you have any key mentors or people who deeply influenced you, can you tell us about them?
I have had many mentors in my career, but my former manager, Joe Boren was one of the most influential. He not only helped me develop my career and supported my decisions for change and opportunity but he also taught me what it takes to be an influential leader and mentor myself.
Can you describe a current project/transformation you are working on?
In 2018, we completely revamped the Zurich cyber offering on a global basis We incorporated industry leading wording along with a cyber risk engineering team, with services available to our customers, and additional services to ensure our customers were able to improve their cyber resilience. We continue to look at ways we can improve our customers cyber experience beyond risk transfer.
What has this project taught you?
This project involved pulling together a lot of groups on a global basis and it taught me that a different type of collaboration is possible and the different perspectives that come with it are valuable.
What excites you most about the future?
The future we are look at in cyber is exciting and terrifying. We might be looking towards cyber attacks changing the world as we know it, taking down governments and economies and changing the face of democracy. But we might also be looking at a world of technology, connectivity and autonomous vehicles. There are so many opportunities in the future.
If you were stranded on an island, what three items would you bring?
If item includes individuals, I'd bring my husband. He's the one who would know how to survive, build fire, shelter and find food. Otherwise, matches, something to read and fishing hooks.
Download: The Top 20 Influencers in GeoInsurance 2019 | Americas - Interview Series