Ahead of the Chief Customer (CCO) Sydney, we caught up with Adrian Marr, Head of Customer Centricity at Laminex to discuss Laminex's approach to CX, the progression of CX over the past year, the biggest technological disruptors to CX and much more!
Tell us a bit about Laminex and your approach to CX
The business is in its early stages of really learning how to apply CX to the way we operate. Over the last couple of years we have embarked on a number of different pieces of work that are CX focused but we haven't yet figured out how to bring it all together to deliver a more long term sustainable approach. We've built some Journey Maps, a new Voice of Customer Program, introduced new technology to the Contact Centre and started to reward and recognise employees behaviour based on customer feedback. I would say our approach is more reactive than proactive or strategic at the moment
How would you describe the evolution/progression of customer experience in the last 12 to 18 months?
As per above, however I think we have now built a good base to be able to build on and turn the focus to a more proactive/strategic approach
With technology rapidly changing, what innovations do you see as being the biggest disruptor in CX over the next few years?
Everyone will say AI and Chatbots, etc and whilst I think they will play a big part in the change, I believe the biggest influencers in the change will be those that can harness the ability that allows a customer to do what they want, when they want. Whilst AI and Chatbots play a role in this because they run 24/7 they don't necessarily provide the greatest customer experience. It's interesting that as AI has become better, we've stopped talking about working from home, mobility, etc as its seen as the solution to everything. Funnily enough though, every time a customer is asked/surveyed they say they want self-service but the ability to talk to someone if they get stuck. I think the biggest disruptors will be the companies and products that can somehow allow the fastest self-service but present you with someone to talk to, if you get stuck. Also, technology that can bring together a higher degree of personalisation will play a big part in changing the landscape
NPS is a well-known indicator for gauging customer loyalty, what advice would you give to other organisations who are looking to improve their NPS?
I'm presenting on this at the conference. My advice would be to think simple, find pain points and understand you don't need to spend millions. Also, don't look for the issues that everyone is talking about because sometimes the feedback from one or two customers can actually reflect the way everyone thinks, others just haven't mentioned it. If you can change small things that are pain points it will have a huge effect on satisfaction. One of the changes we made was as simple as putting the invoice number in the subject box of the emails we sent out. This allowed our customers to search for them easily when looking at paying their statements. This change came from feedback from a couple of customers and has been met with massive praise.
About: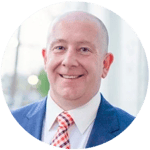 Adrian Marr, Head of Customer Centricity, Laminex
Join Adrian at the upcoming CCO Sydney conference, taking place on the 30-31 October.