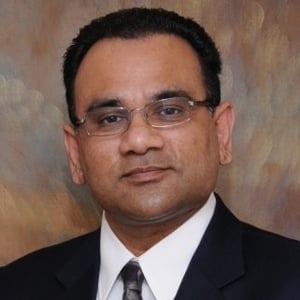 It's not often these days that you hear about senior professionals that have been at one company for over three decades, but Anwar Mirza, Global Head of Data Governance at TNT, is one of them. What makes his loyalty to the company more impressive is the way that he has transitioned from a Finance role, to working on Financial Systems where he spent more than 10 years and now onto the third discipline being DATA. It was the implementation of SAP that led him to realise the importance of Data, the role it plays in process and application design and of course, innovation.

Being exposed to internal and external Financial processes, cross-functional processes and Financial systems, as well as how data is created and consumed over a number of years, has helped Mirza to develop an independent Data Governance framework – which he started working on since 2007. "The (Enterprise-wide) Data Governance Framework is quite extensive and its alignment to strategy is essential." he explains. Mirza was one of the keynote speakers at Corinium's Chief Data, Analytics Officers & Influencers UK (CDAOIUK) conference held at the Millennium Gloucester Hotel in Kensington, London, where he outlined his thoughts on data governance and data-driven innovations.

He tells Corinium after the conference that his approach also includes the use of activity-based costing to put a value on poor quality data. "It's quite unique but people are interested in this because they want to use this approach to justify the investment and get buy-in for the launch of their own Data programs. This shouldn't always be necessary because many aspects of Data Management are a business imperative," he says. "Companies are striving and growing based on their Data Strategies, but you need a tangible value for the impact that Data has. This framework, approach and methodology does that" he adds.


As well as having a Data Governance framework and a data valuation approach, organisations must consider introducing Data Processes as services which are operated and supported by a single Helpdesk function. "Why are Helpdesks only the realm of IT? I don't understand why Business Processes and Data are not wholly integrated if we are to give a truly excellent service. It's the only way to ensure that People's roles, the process they conduct, using the Technology they have, creates and consumes Data…… properly"

The framework recommends Data Governance in multi-dimensional modes and considers data assets, the technology, internal disciplines, controls, enablers and partners together in a logical manner. Mirza, who speakers frequently at events across the world, says that the framework must be explained to different audiences in different ways to make them understand how the framework will benefit them.

"If we speak to a community where a vendor hierarchy is important, our Data Governance Framework should be adapted and scaled down to the essential components in the first instance. We must place emphasis on things such as Data Architecture in order to engage the audience and then ensure that the full Framework is explained at a later stage."
A common way to engage audiences is through Data Analytics. Mirza suggests that because most departments perform some form of analytics within their function, they are most likely to engage through this avenue. "Explaining the Framework with their main pain-points at the heart of the solution often helps."

The customised approach to explaining the Data Governance framework is not ideal and only goes to show that the level of Data Awareness and Literacy in organisations is very weak or fragmented. Mirza says that the subject of Data Literacy needs to be addressed urgently if companies want to avoid inefficiency. Mirza opens the offer to larger organisations to collaborate with him to develop the concept and approach to global organisational Data Literacy. We should target Data Literacy to three levels i.e. General awareness, education and detailed training which can be supplemented with externally available courses that are software specific.

Mirza always closes his keynotes with an offer to collaborate and develop key concepts with individuals and organisations. "It's always a pleasure to meet like-minded professionals at Corinium's events globally – they are often at the top of their game"