It's now clear that all parts of your business need to be CX focussed – not just the front office. Gateway Bank is an example of a company so obsessed with customer centricity that they recently promoted their CCO, Lexi Airey, to the top job – CEO.
The organisation realised that the back office could have just as much impact on the lives of customers, if not more, than front office. They recognise that home buying can be a stressful time for people and even a small error or delay could impact on customer experience.
We spoke with Lexi about how the organisation values a "not can I, but should I" approach, why they believe in "doing the right thing", and a "not work but making a difference" culture. Read more about Gateway Bank's unique approach here:
Tell us a bit about your background and how you ended up in your current role.
I have just moved to my current role in April this year. Prior to becoming CEO I was Gateway's Chief Customer Officer for over 4 years. For the latter part of my career I have always worked in customer centric roles both in Australia and the UK but my early career was more technical having obtained a Masters of Science in Computer Science. I think that hardcore technical background has definitely come in useful later in my career, as well as studying UX before it was known as that!
What has been your biggest success for 2019 so far?
On a personal level that would have to be moving from the role of Gateway's first Chief Customer Officer to Chief Executive Officer in a world where it is probably still more traditional that the CFO make this move. I'm proud to work for a bank that values the customer and wants this focus at all levels.
Click here to get access to the full article
About: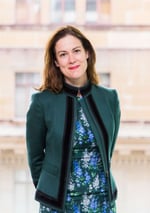 Lexi Airey
Chief Executive Officer
GatewayBank