Matt lives in Wiltshire and has been working in events marketing for the past 5 years – starting with large exhibitions and now top-level conferences.
I'm a total gadget fiend, and I'm an avid user of sleepcycle – and I'd say it helps me kick-start my day by waking me up at the 'best' time during my lightest sleep phase. Sometimes this could be 7, on other days closer to 7.30 but my post wake up routine is always the same.
By 8am I'm ready for breakfast and my first coffee of the day – splash of milk and a touch of caramel syrup. (You'll notice a pattern here with my sweet tooth). During this time I'll first ask Alexa for the news headlines, then I'll check my emails and slack messages. Having colleagues based around the world means there is usually something to reply to or that needs your attention! I use this to help plan my day ahead.
My favourite days are when I step out of the flat and head to a coffee shop, or my favourite haunt; Starbucks. I know what you're thinking. Living in a vibrant place where I'm surrounded by local coffee shops, why do I pick Starbucks? Well, a) I have found one that is quiet – at least until lunch and b) they have great WiFi! That's important when you work remotely.
One of my guilty pleasures when working from Starbucks is a bit of casual eavesdropping on the wide range of conversations around me – just last week I witnessed an employee-manager one-to-one from a local retailer nearby. Apparently said colleague spends a long time 'hiding' out back…
Nonetheless – Charlie, Amy, Adam, if you're reading this I promise I do more than just eavesdrop on those mornings!
By 11am I usually drop Jess a message and get in some 'Matt & Jess' time via Skype. Whilst we don't work directly on the same projects, it's amazing to bounce ideas off each-other for our individual projects and any time I can do this, or with any of my global colleagues this time is super valuable in between our usual bi-weekly team catch ups!
By the time lunch time hits, I force myself to the gym (at least once every couple days). I love being able to fit this in midday, the gym is quiet, I can exercise in peace, headphones in, music on and I'm in my zone. On the days I opt for no-gym, I head out for a walk around town or through the park which is beautiful when the sun is shining.
This momentary break gives me an opportunity to digest the mornings activities and figure out a plan of attack for the afternoon, plus, it gives me time to think creatively about how we can continue to improve our marketing touchpoints with our customers – new banners ads, new messaging, new copy, an opportune promotion or something totally wild? (The bar has been set with Charlie's idea of the Corinium Bear – which we're thrilled you all love, but it makes my job harder to come up with something to beat it!!!)
Shortly after lunch our US colleagues come online and it's when most of our team meetings take place. I'll head back to my desk, diet coke in hand (I know, it's bad, but I can admit it's an addiction). I wonder if someday my insides will look like a muddier version of Kel's from his orange soda addiction, but on the upside my dentist says my teeth are OK – at least for now!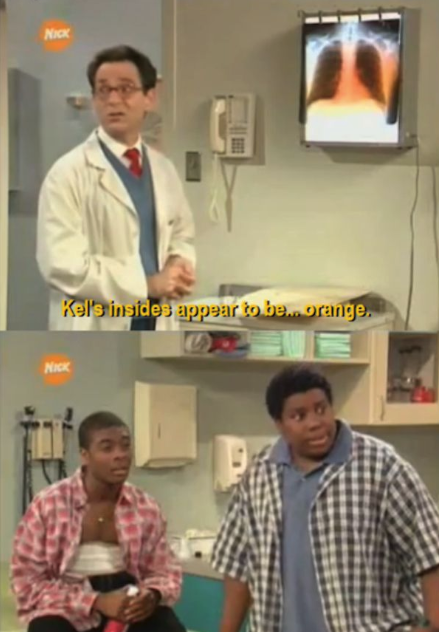 The afternoons are also when I do my US outreach, calls with our event partners, forging new partnerships with associations, delivering collateral, designing emails and catching up on any event enquiries.
There's never really a 'usual' day when you work in marketing and especially in events! I'll usually have a few messages with some curveballs to my plans by around 3pm which means I adjust focus and work on the tasks in order of priority.
"Yes, no problem, I'll pull those numbers for you."
I really enjoy deep diving into our data and ensuring that we can meet and exceed our clients' expectations. These ad-hoc tasks also give me time to reassess where we are and allows me to consider what methods of outreach can help meet a particular goal of ours, or a client we are working with.
Before I know it, it's 5pm and I'm starting to wrap up for the day. I squeeze in some house chores, dinner and then most recently, a few episodes of Parks and Recreation – I know, I'm slow on the uptake on this one but it's fantastic!
Remember that sweet tooth I mentioned? If the weathers nice I'll head out for some ice cream too, because, you know, it's important to….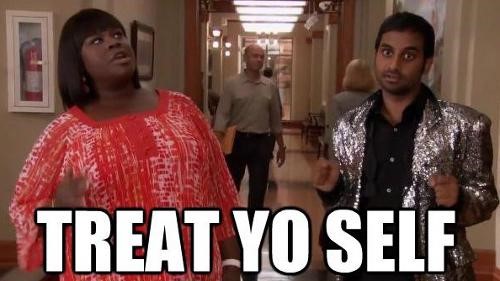 (The Parks & Rec fans out there will love that one!)
10pm comes around and it's time to wind down and head to bed, read something light-hearted and shut down ahead of another busy, unpredictable but thoroughly enjoyable day tomorrow.
They say when you do something you love, it doesn't really feel like work. I love what I do, and whilst we work remotely, our team at Corinium is one of the tightest, most efficient teams I have been a part of. It's great to feel so well connected with everyone - even though we might be spread across different cities and even continents!
Matt Hunt, Marketing Manager, Corinium