Tell us a bit about your background and how you ended up in your current role.
I have always worked in software, but as technology moved on I spent more and more time in customer facing roles. I have been lucky to have experience of business operations across many countries and different styles of business which gives me a good understanding and perspective of what our customers are trying to achieve and the way in which we interact with them. In todays world we have to be much more than just a software and services supplier to gain and retain customers. Once we realized that my role was created and our focus has been on continual change to become partners in our customers achieving their outcomes.
What is the biggest challenge you face within your role today and how are you looking to tackle it?
Movement and staff and silo-ing of responsibilities. Having an understanding and shared responsibility for delivering solutions as a team.
In what ways are you working with your business to help drive value and insight driven decision-making?
Mainly in sharing information across the offices and groups of staff. The last year I have been spending a significant amount in our UK office where there is a lot going on in terms of new business. The ability to work with staff so that they have a better understanding of what is going on in other parts of the business and have shared outcomes is key to being productive and also presenting a common and beneficial face to the customer.
How have you encouraged your organisation to be more collaborative?
Absolutely. Most of our customer facing and product teams across the world have fortnightly video conferences discussing challenges and strategies which I do my best to participate in all of them.
In which business area, function or metric, has your team made the biggest impact?
Probably the uptake of additive function (e.g. more software and more revenue) within our existing customer base. The software we are producing now is much more acceptable and value add than a few years ago which is driving additional sales. This is largely to do with a better understanding of what they want and where they want to go.
In what ways have you noticed a fundamental shift towards more customer focused culture within your organisation? Can you give me an example?
In some areas renaming Account Managers to Customer Success Manager, along with providing training so that they knew a lot more about the businesses they were dealing with and the products they were supporting meant that they could provide much more immediate value to the customer.
About: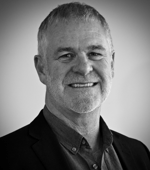 Dave Smith
Head of Customer Success,
Vista Entertainment Solutions