Tell us a bit about your background and how you ended up in your current role.
I have over 15 years' marketing experience within FMCG, Tourism and Financial Services. I've worked as a marketing generalist, but my real passion is for data-driven marketing; using data insights focusing on acquisition, nurture, loyalty building & churn reduction. Most of my career has been within the financial services industry. I enjoy the complexity of the industry and the way we can genuinely help our customers live better lives through great financial solutions. My current role is a Customer Relationship Marketing Manager, at Westpac New Zealand. This is were I get to hone & use my marketing experience to build and implement customer first strategic programmes.
What is the biggest challenge you face within your role today and how are you looking to tackle it?
Banks staying relevant in the digital age is a big challenge for us. We need to continue to look to develop simpler sign-up processes that make onboarding easier and frictionless, create mobile platforms that offer access to all our services, simplify digital platforms by making them easier to use (one click to apply) and add value to customer experiences by offering them real-time financial information and advice. I've been tackling this by using the data insights we have on our customers to make timely and relevant recommendations on ways they can get more value out of the products and services they hold with us.
What was your biggest success for 2018?
I'd have to say all the industry awards my programmes of work have won throughout 2018. Two gold, two silver and one bronze at the NZ Direct Marketing Awards and a gold & silver at the Effies. It feels great to be recognized at an industry level by your peers.
In which business area, function or metric, has your team made the biggest impact?
Customer retention. Banks traditionally have high churn rates and our team was tasked with reducing our churn rates and making our customers feel more valued. A big ask. This is where we developed a data driven programme, called 'Playback', where we look at the ways customers are using the products they have with us and make actionable recommendations on ways that they can get more value, think saving on fees or earning more interest. This particular piece of work has seen a 22% reduction in churn to date.
In what ways have you noticed a fundamental shift towards more customer focused culture within your organisation? Can you give me an example?
Westpac has in the past 6 months gone agile. Agile is the buzzword of the moment, but what it essentially does is puts the customer at the centre of everything we do. We've formed cross functional squads that can deliver on a real agile customer experience, like, continuous customer listening and speedy insight sharing, providing value back to our customers through small, frequent improvements vs. large infrequent ones, focusing on initiatives that deliver perceived value for customers and curiosity by questioning, building and learning. It's a major transformation but exciting and I can already see how it's adding value for our customers through speed to market.
About: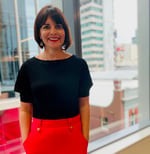 Jo Bailey
Customer Relationship Marketing Manager, Fund My Lifestyle Tribe, Westpac NZ