Spoiler Alert! What you are about to read is not groundbreaking but it is insightful.
I recently posted on LinkedIn about the growing number of Chief Data Officers in the Middle East & Africa. It's great to see this growth but still only a very small percentage of companies have a CDO. A visual representation of the CDOs is below based on tenure and industry.

Which got me to thinking - why don't more companies in MEA have CDOs?

Are the reasons still (amongst others):

1. Not sure who to put in the role
2. Not sure exactly what the role will do
3. Not sure why there's a need for a titled Chief Data Officer

And what is more important - a growing number of CDOs or a growing number of companies with a defined (and implemented) data strategy?
I posed this question to my LinkedIn network and I wanted to share the insights/answers with you. Perhaps some resonate with. Perhaps you disagree with them. It undoubtedly elicits subjective answers.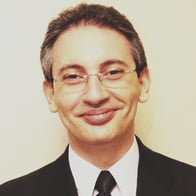 Maged Danial, Director: CVM & BI, inwi (Morocco)
"I think that only the companies that have reached a state of maturity to see their data as a real financial asset - one that can be leveraged as a secondary business line for now yet too soon to take a front row - are the ones that have gone as far as setting a seat at their executive table for someone to help fully manage this asset.
On the other hand, many companies assign value to their data, but much rather from a risk management angle. And then there are the many many more that continue to see data as a by-product of business, and smile "knowingly" whenever they are told of the vast potential they're sitting on.. For these types, the need is satisfied by a a CIO, and the everlasting conflicts related to freshness, consistency, accuracy, and even availability of data with the business teams is seen as as unavoidable reality.

In the middle, there are the companies that are on their way to "see the light", yet have not reached the maturity to use the title per se... There, you shall find the role being played fully at the senior level yet under the hats of strategy, transformation, data & analytics.

I guess it is all driven by how visible the monetary value of the organization's' data is (Asset vs. Liability) on its balance sheet."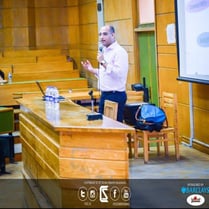 Karam Ali, Head of Risk Analytics, Atijjariwafa Bank (Egypt)
"Companies have not recognized yet the size of the losses (or the loss of opportunities) which are driven by decisions making process literally unbacked by Analytics when compared with decisions backed by Analytics.
I must admit, there is a progress however, the scope of a Head of Data role might be different in my point of view, the Information/Analytics involve dealing with Information brought by Data , I see the title might be confusing.
Instead it requires Analytical mindsets who translates what the Data officers produce in a form of insightful information and then consequently drives the decisions towards less risky direction and more profitable results."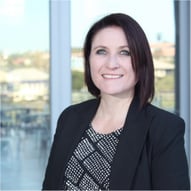 Jeanette Bosch, Enterprise Information Architect, WesBank (South Africa)
"Consider adding the metric for value in delivery or value contribution the role of data officer leaders / data management leader delivery and how much that has contributed to the success of the organization. Re-coining the Deloitte slogan #impactthatmatters for data and analytics!
Also read this...https://www.sap.com/docs/download/cmp/2017/05/sap-cdo-scorecard.pdf even if the link to Business Strategic objectives can be made with the Data Strategy Strategic objectives and you measure the business value just on that principle, the world would be a better place! and this is why all data leaders should have a scorecard and be measured against it.
https://www.linkedin.com/pulse/how-fk-up-advanced-analytics-team-simple-20-step-srivastava/ --> this link is applicable for all data leaders in the whole life cycle and i have seen this coming from my consulting days where multiple organisations fall in this trap."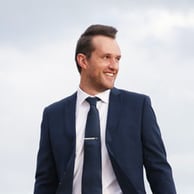 Marius Vorster, Head of SAP Cloud ERP, EOH (South Africa)
"I have to agree with Karam Ali. A general lack of even basic tools and expertise, keeps businesses unaware of the incredible opportunities that can be unlocked through intelligent analytics.
With the right catalyst, decision makers would be able to see the value in investing in a dedicated #chiefdataofficer, to drive such initiatives."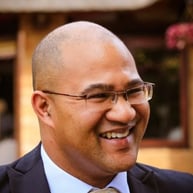 Gavin van Wyk, Data Strategist/Programme Lead, Alexander Forbes (South Africa)
"I notice similarly that companies are moving toward the title "Head of data" or data management head. I wonder what lies behind this trend. Could it be a loss of confidence?"
---
It would be great to get an ever expanding views on this question and debate. Please take some time to give your answer and I'll add you to this post.
Click here: https://www.linkedin.com/feed/update/urn:li:activity:6493412720178659328